Bear with us while we polish KatieKismet.com's new look! (And, as always, enjoy free shipping 🥂)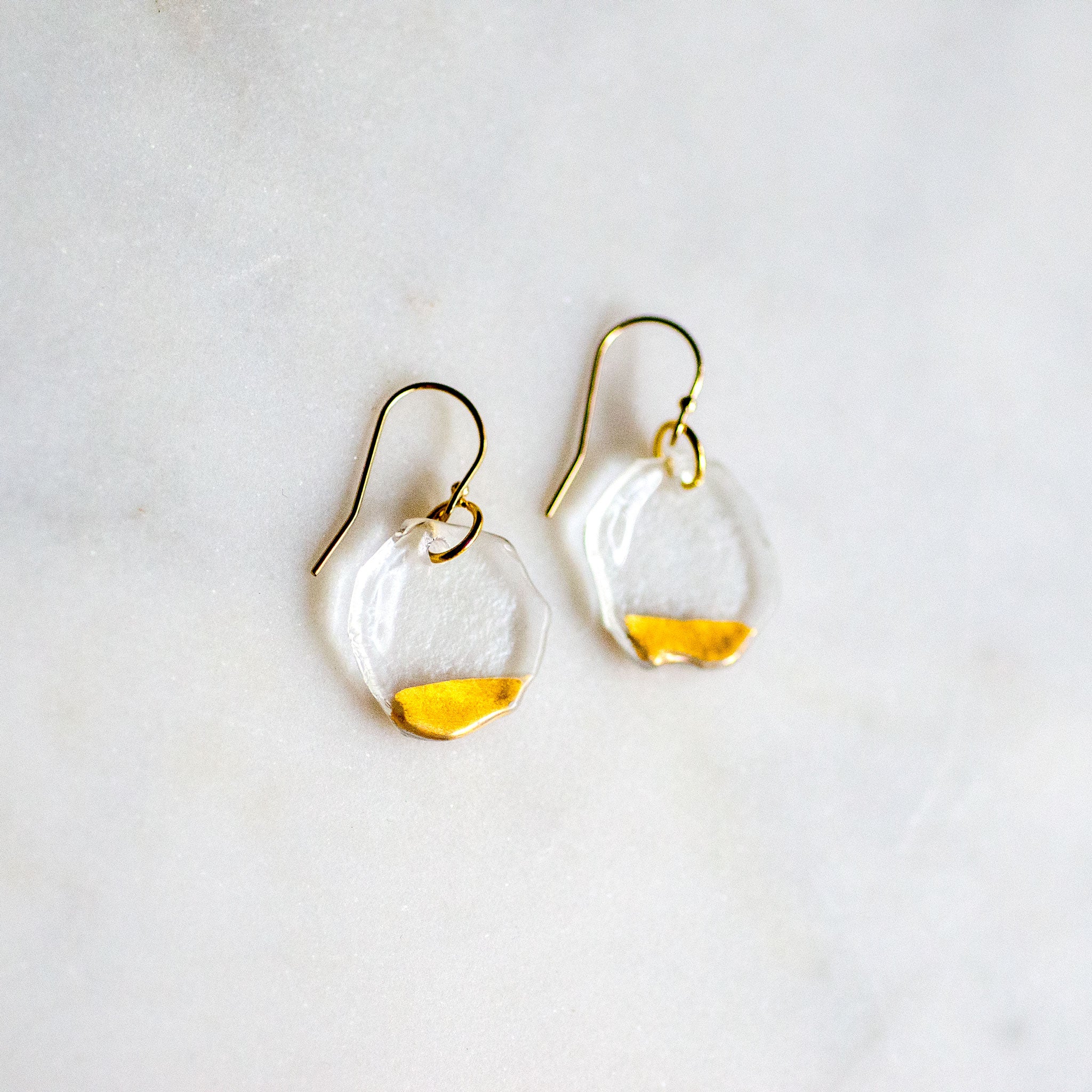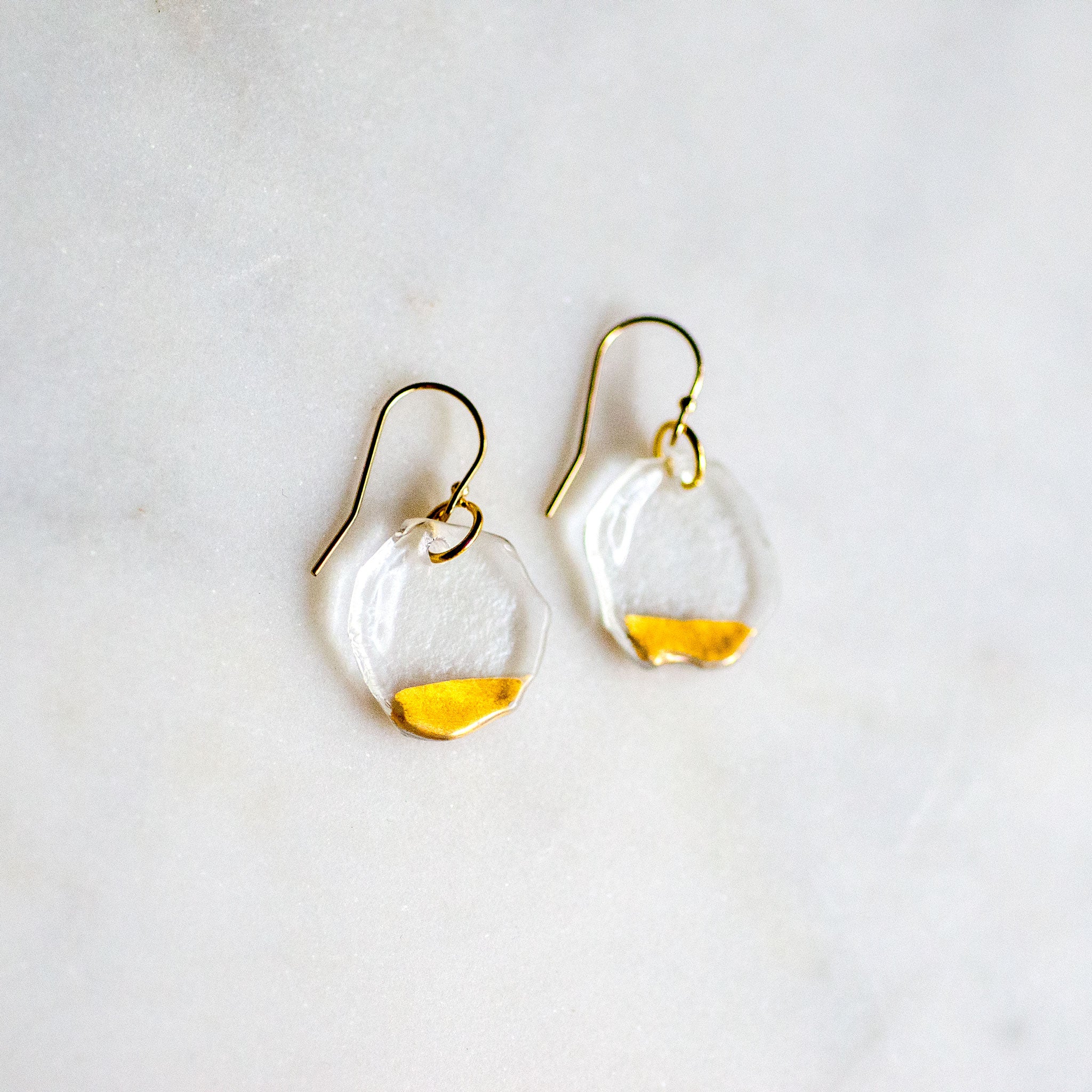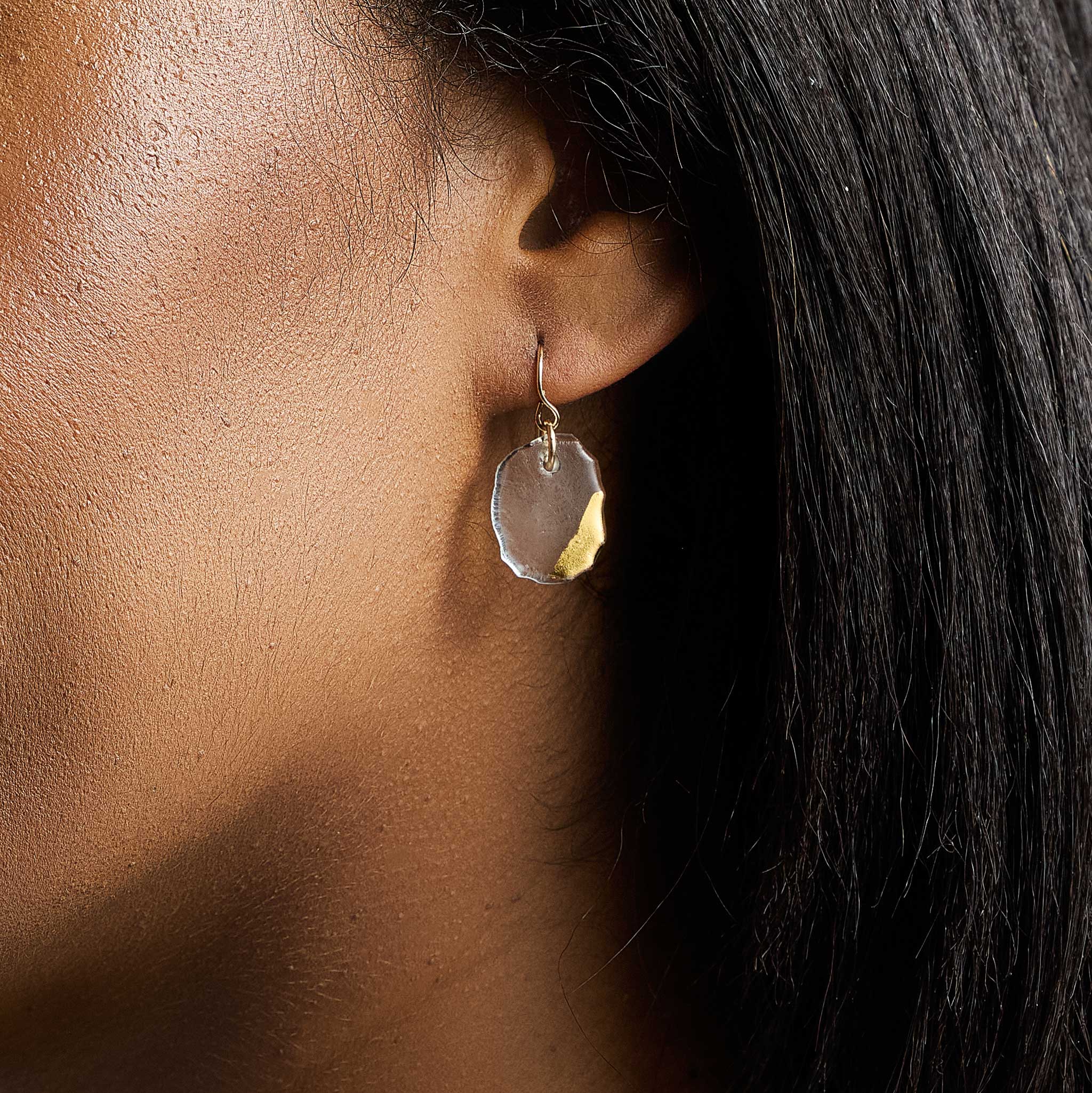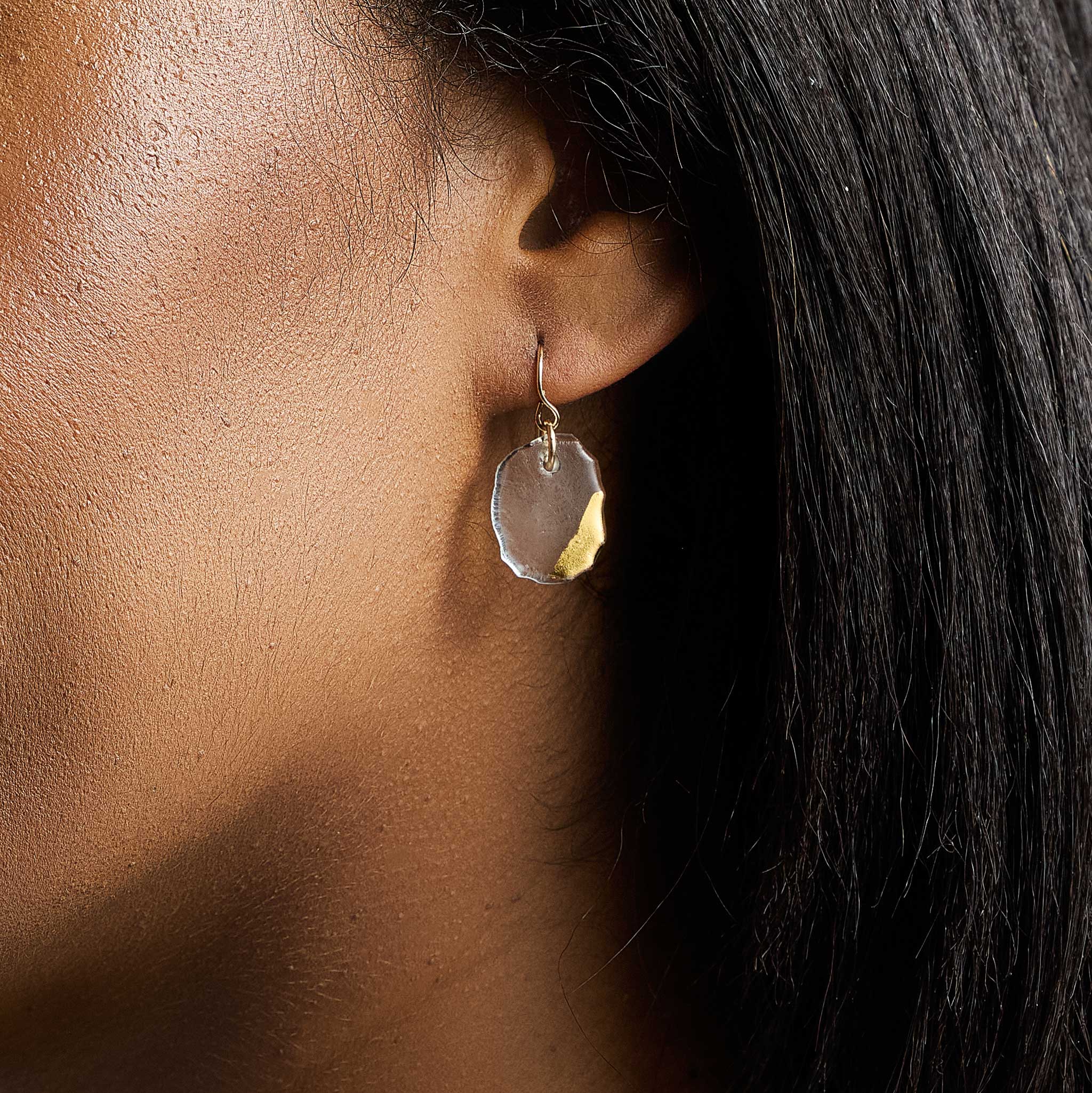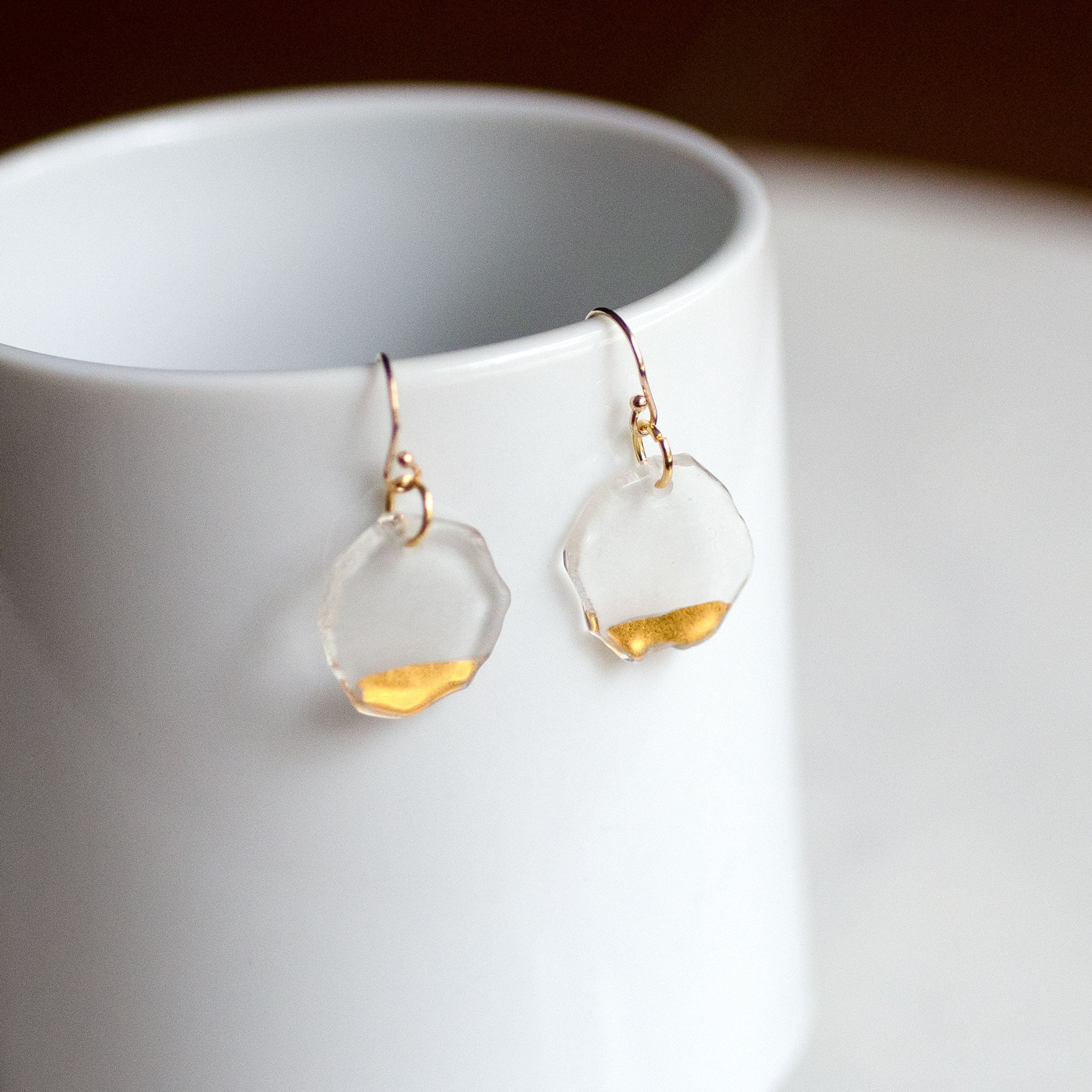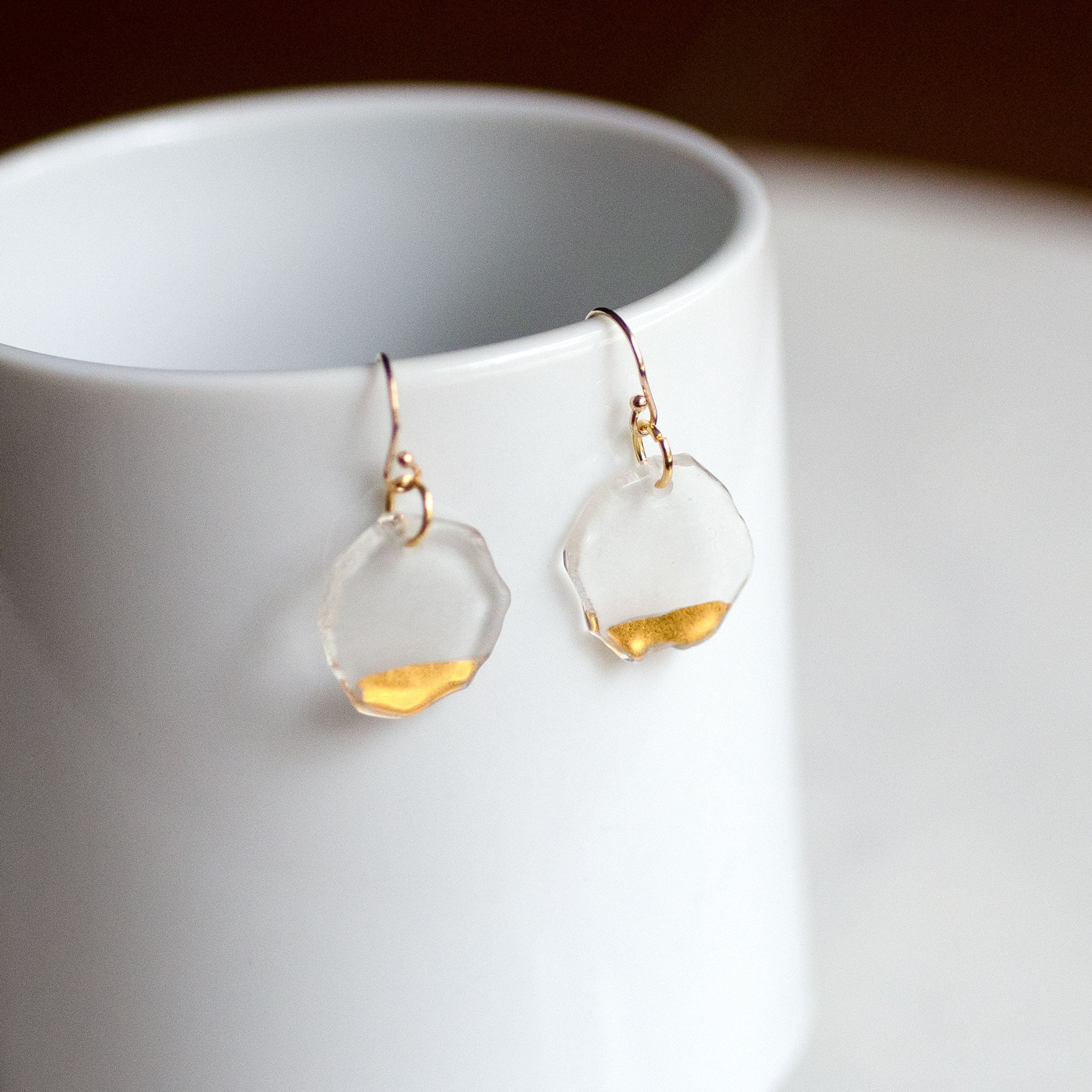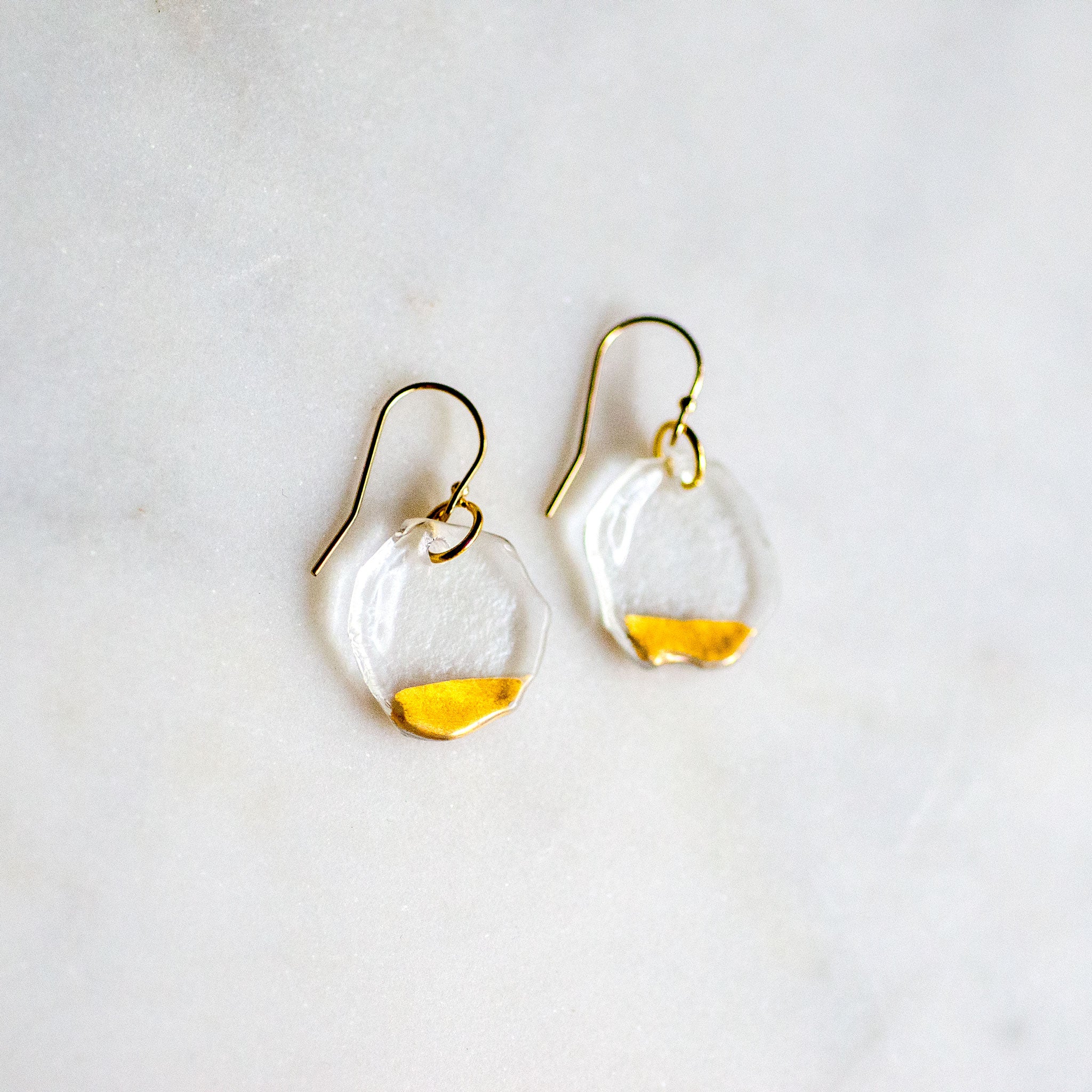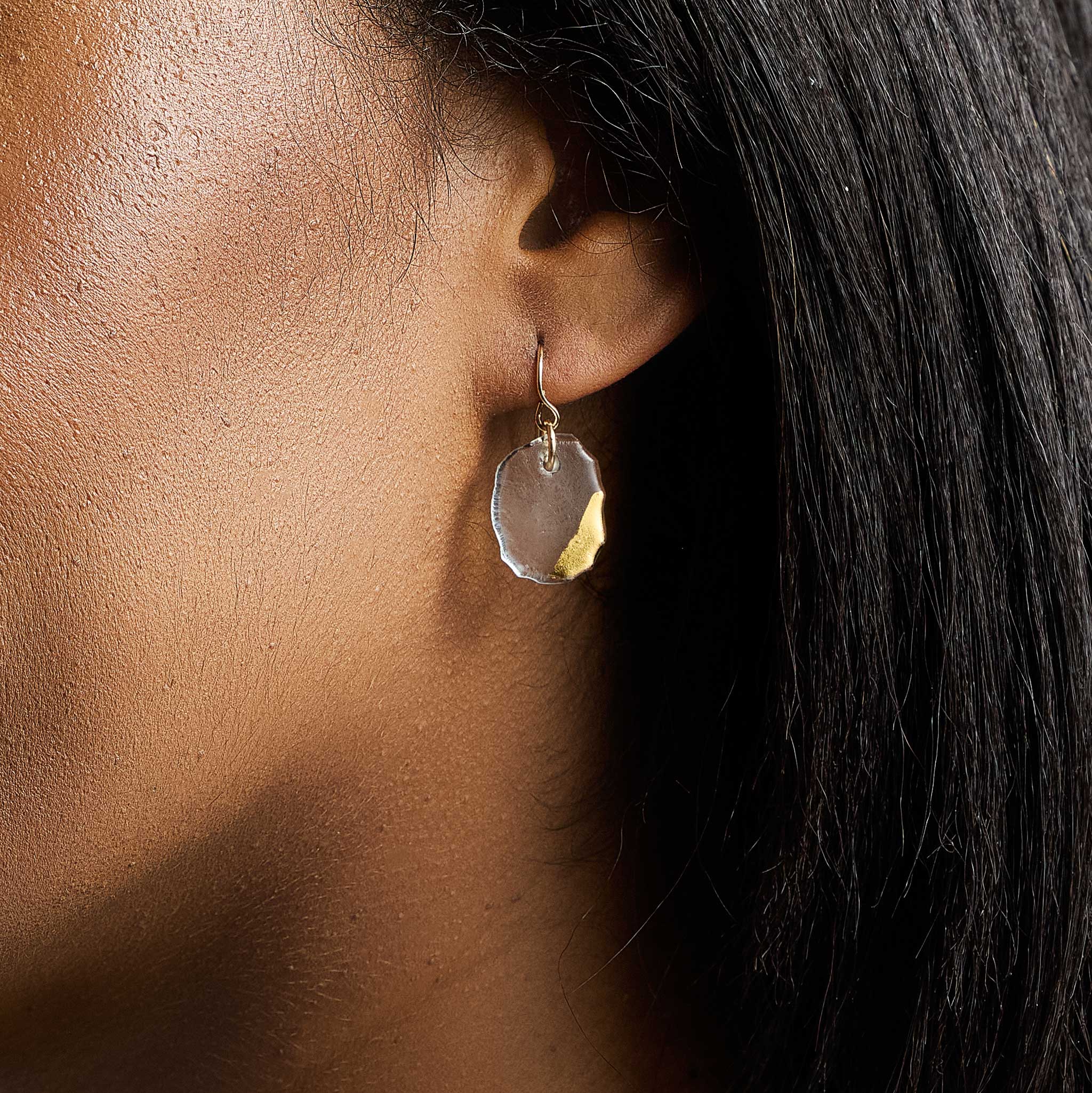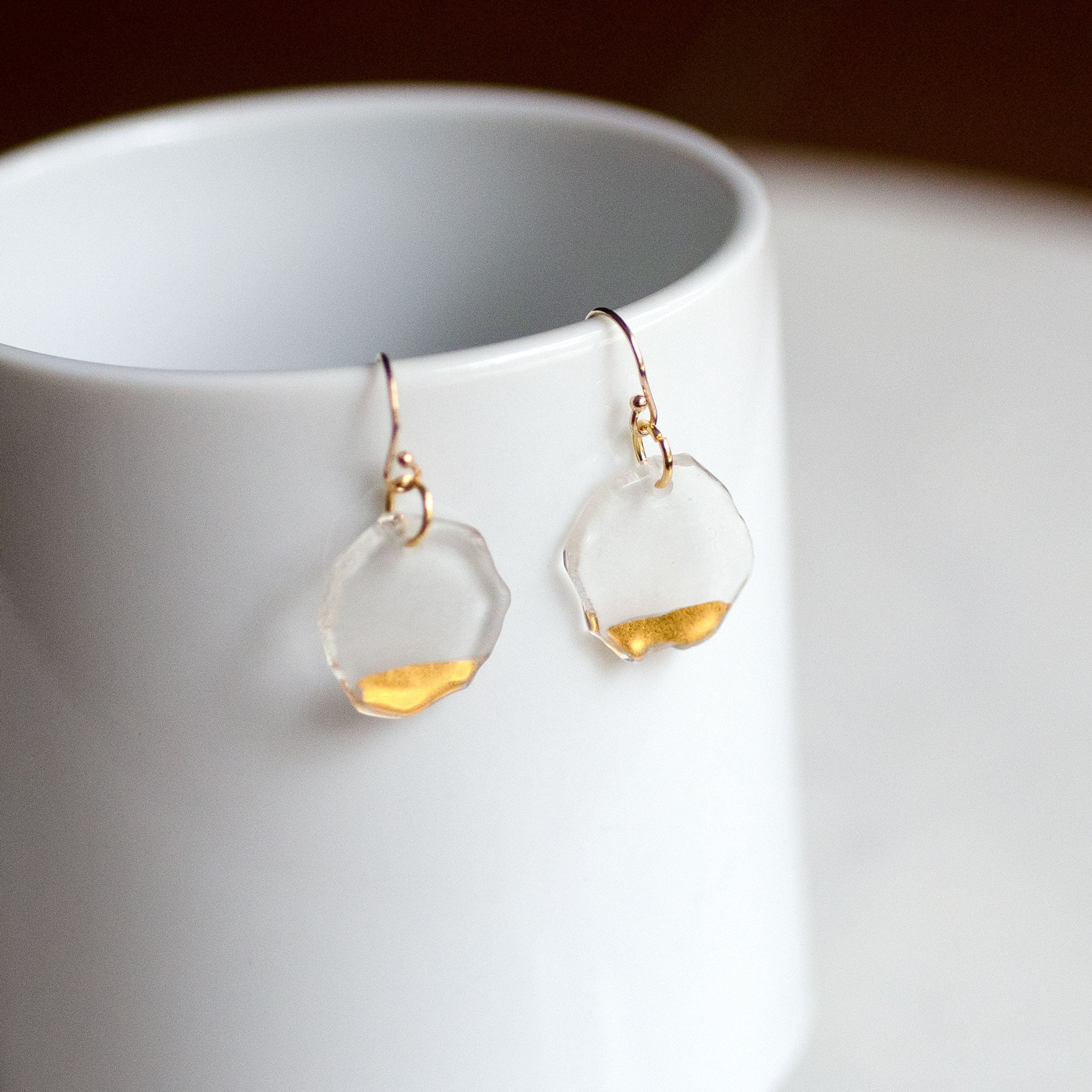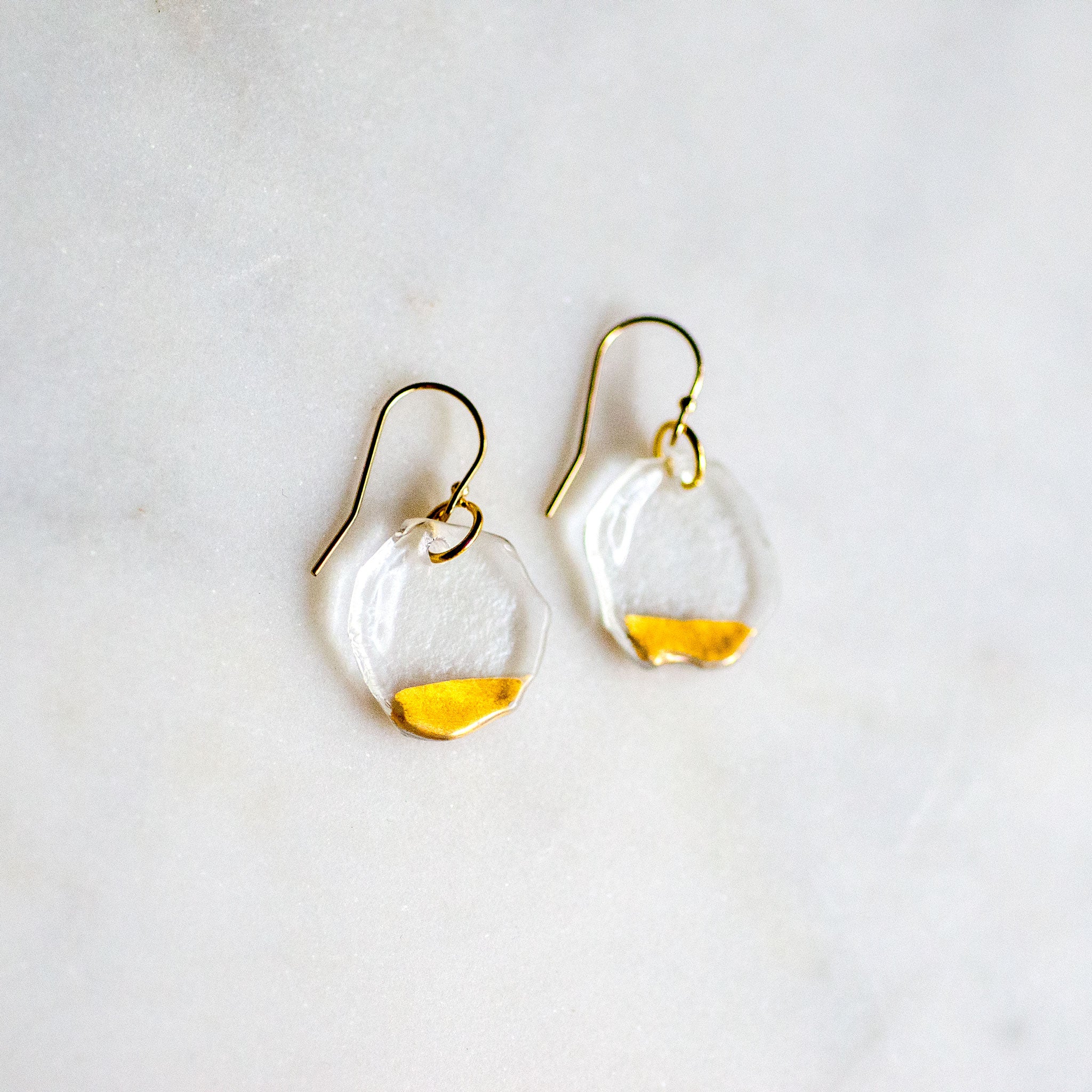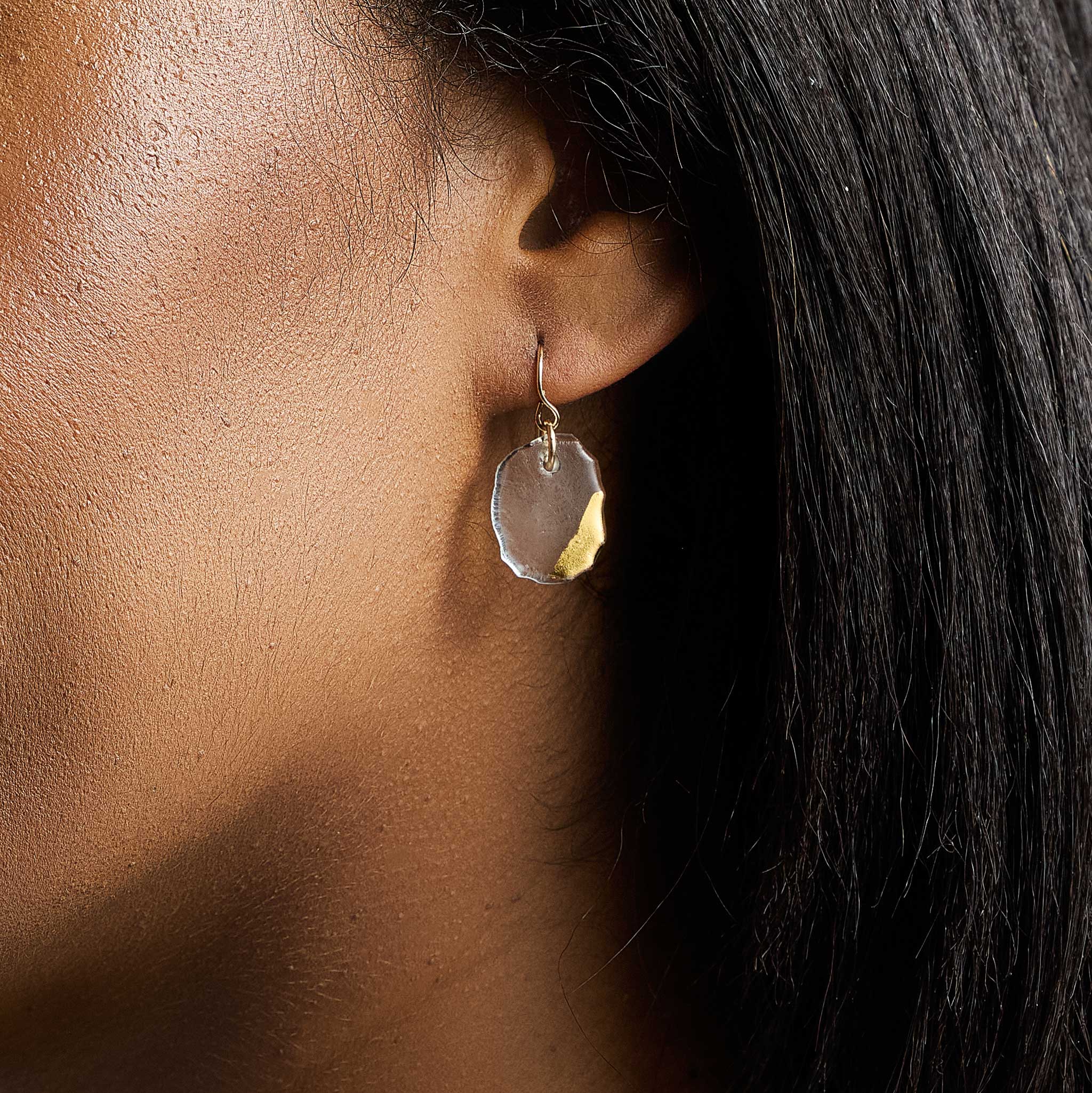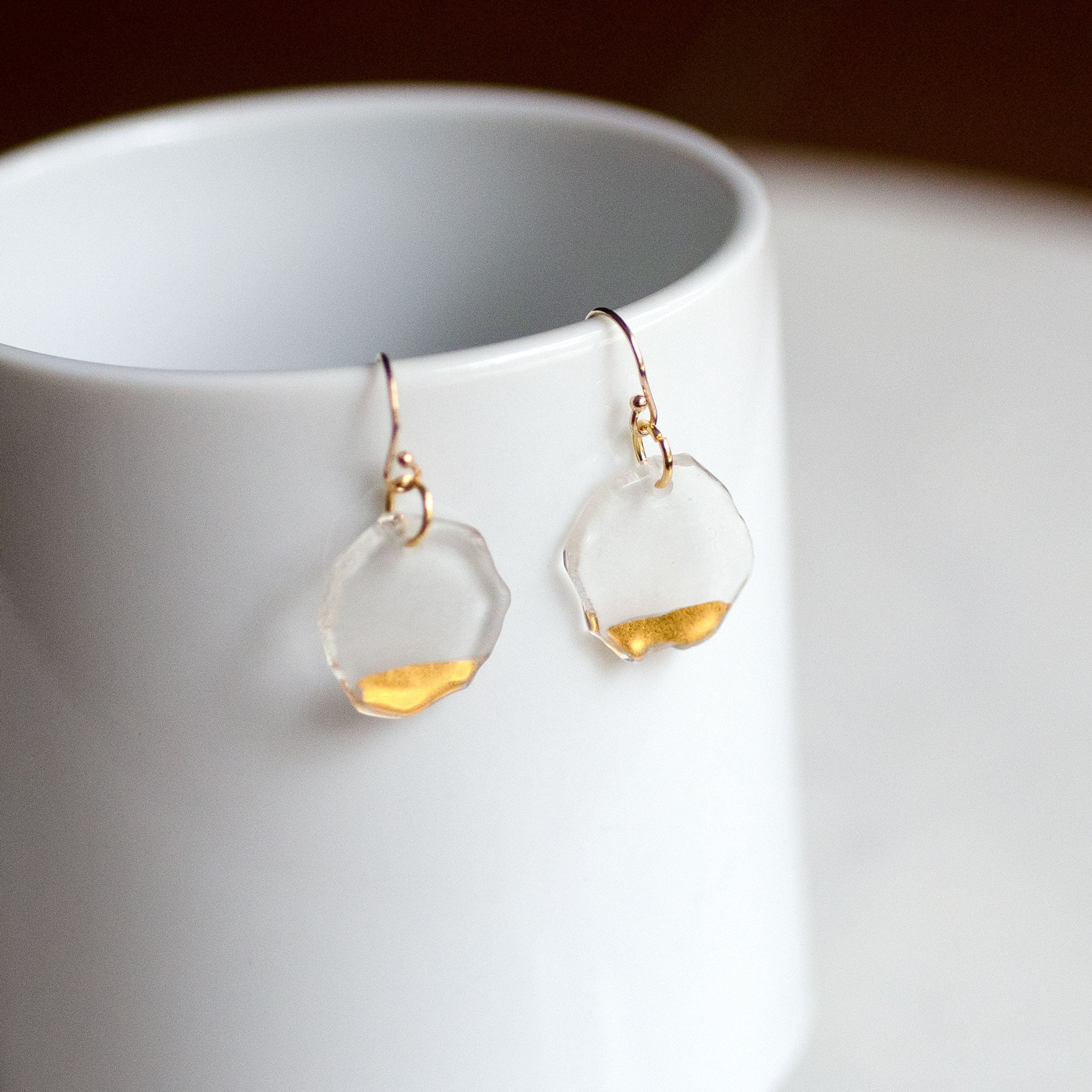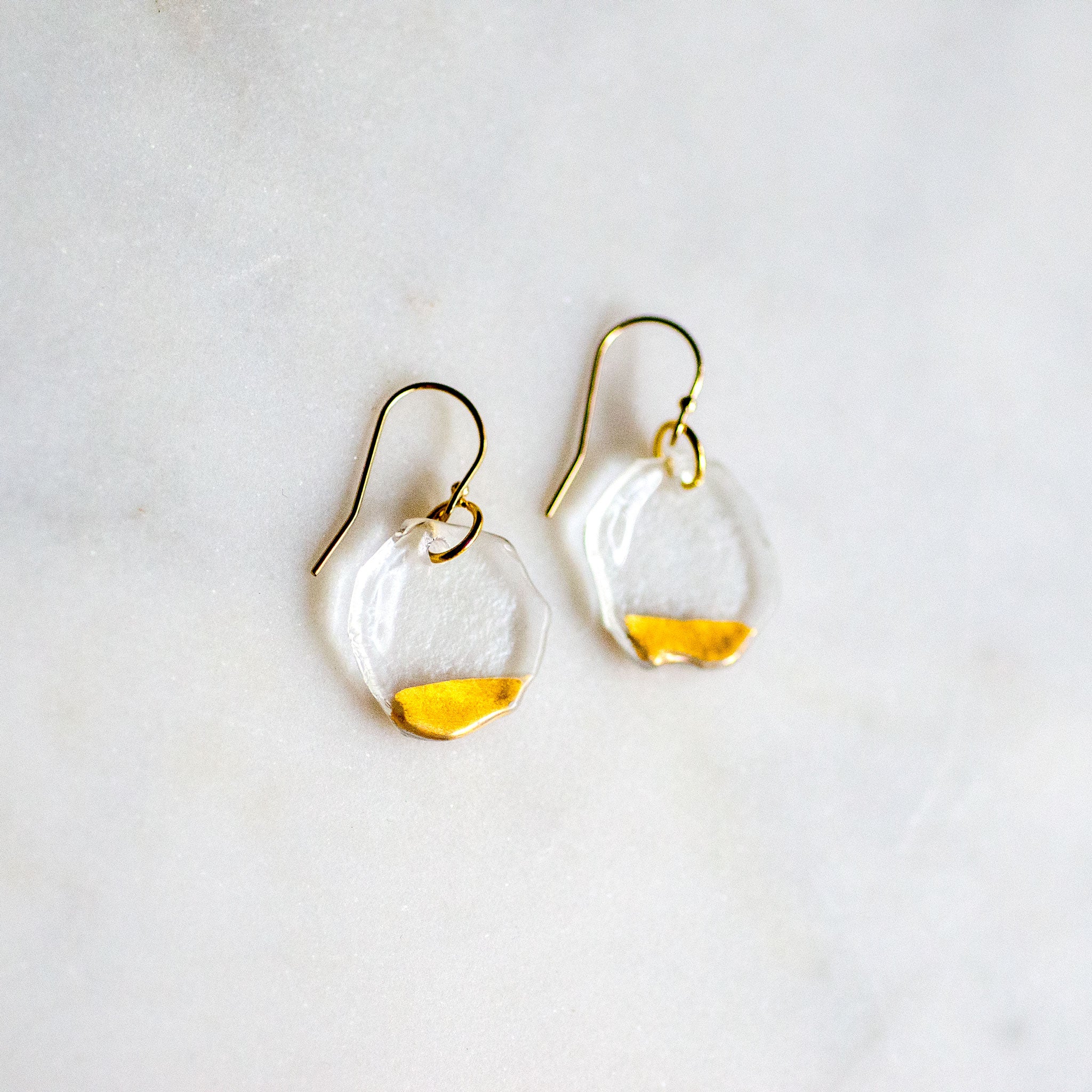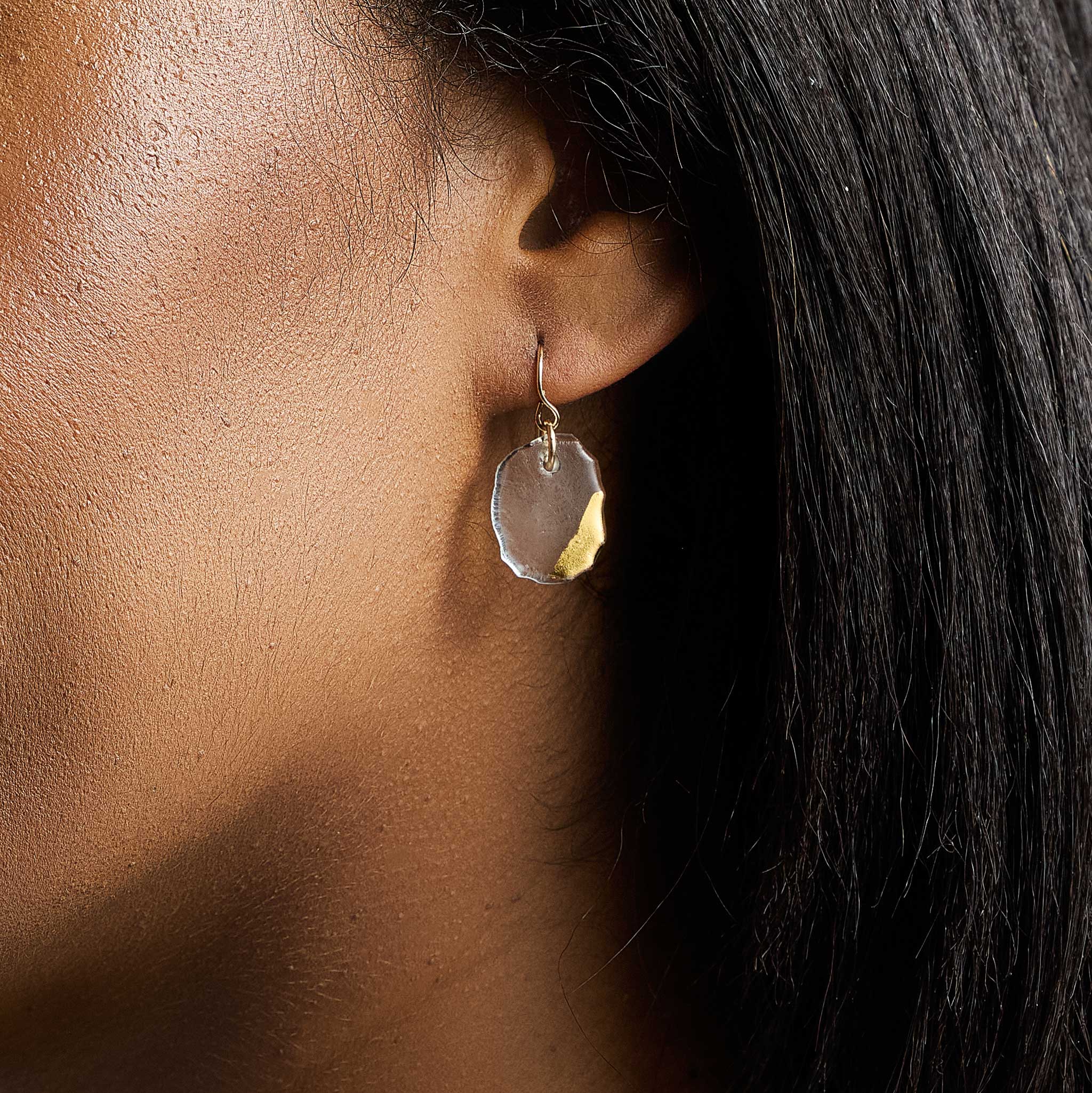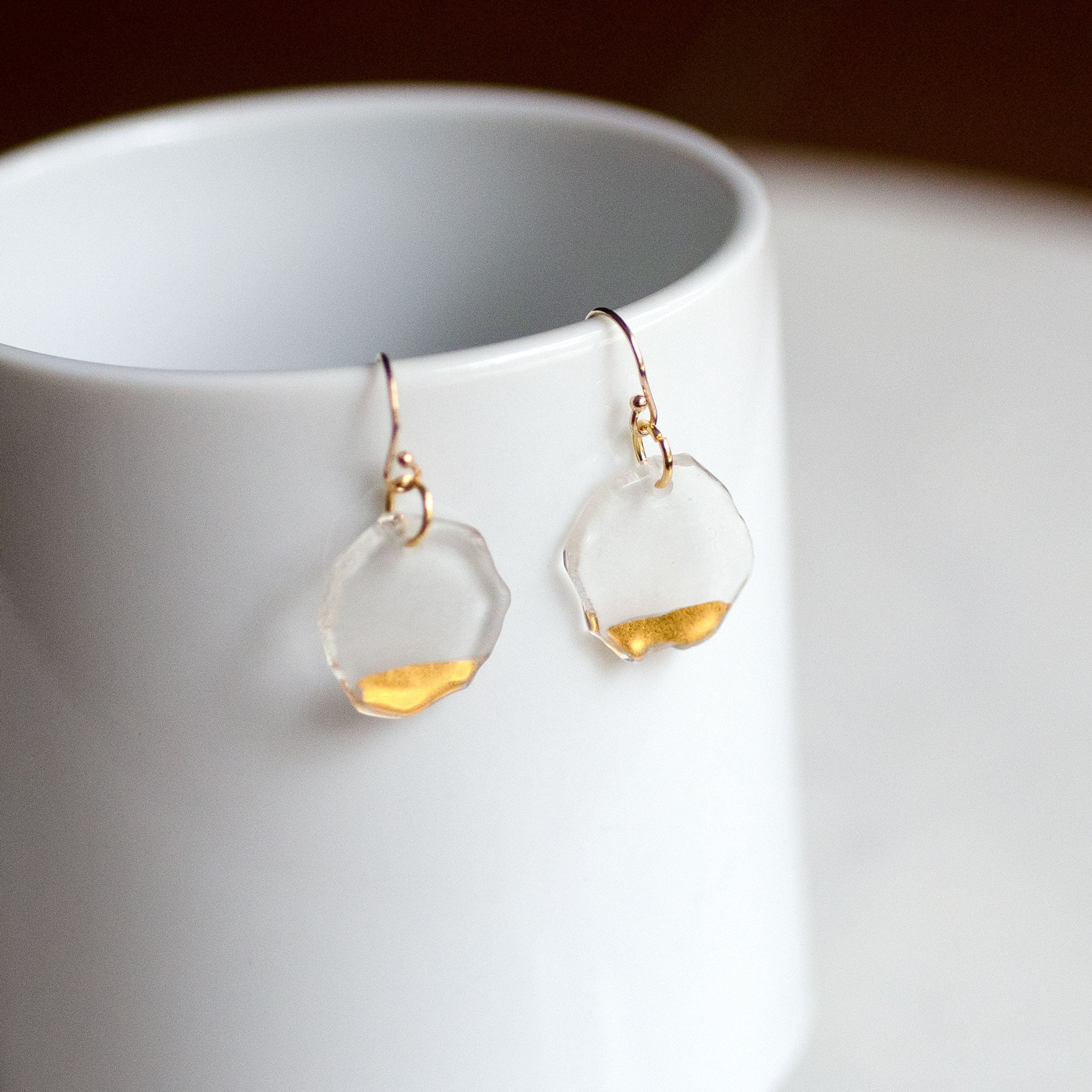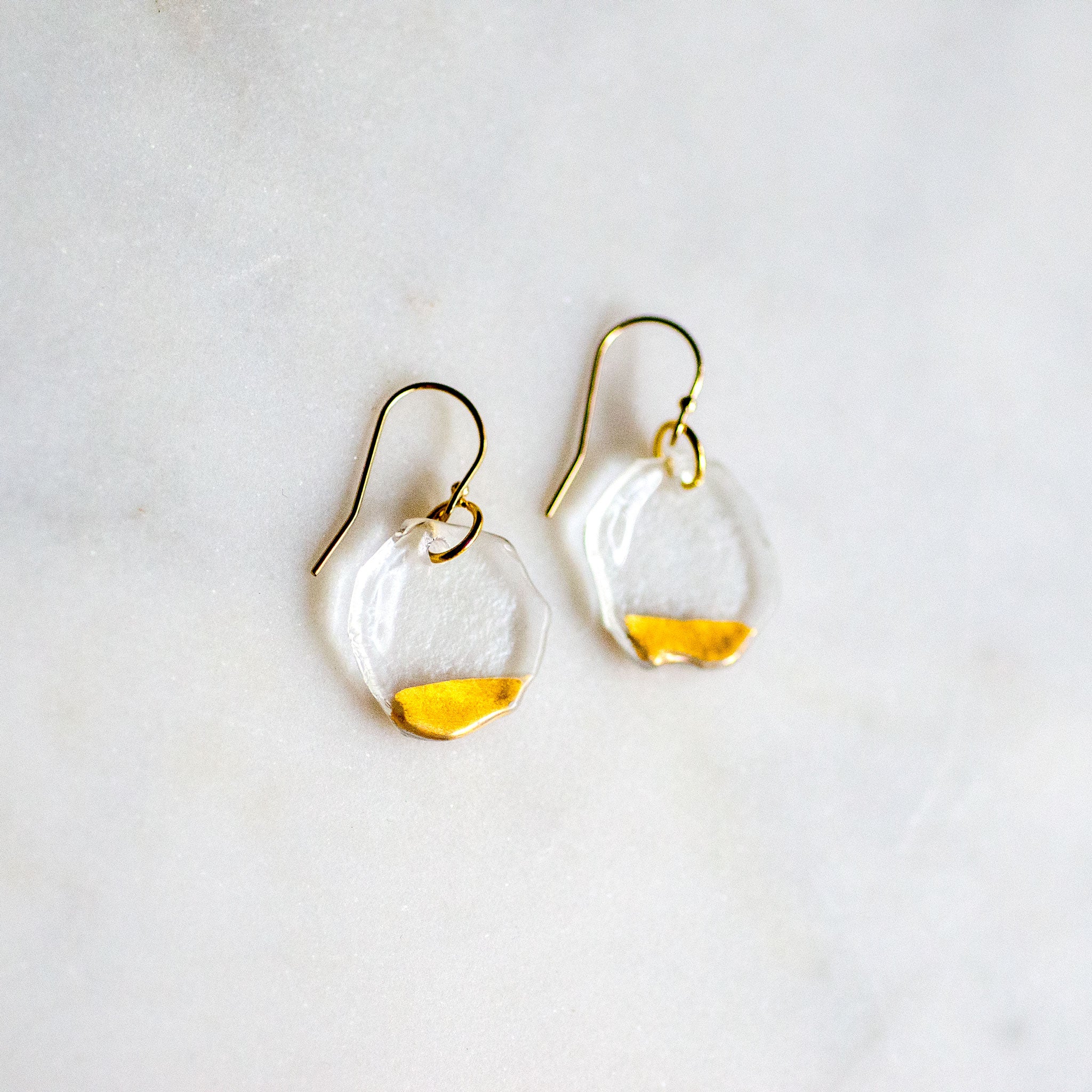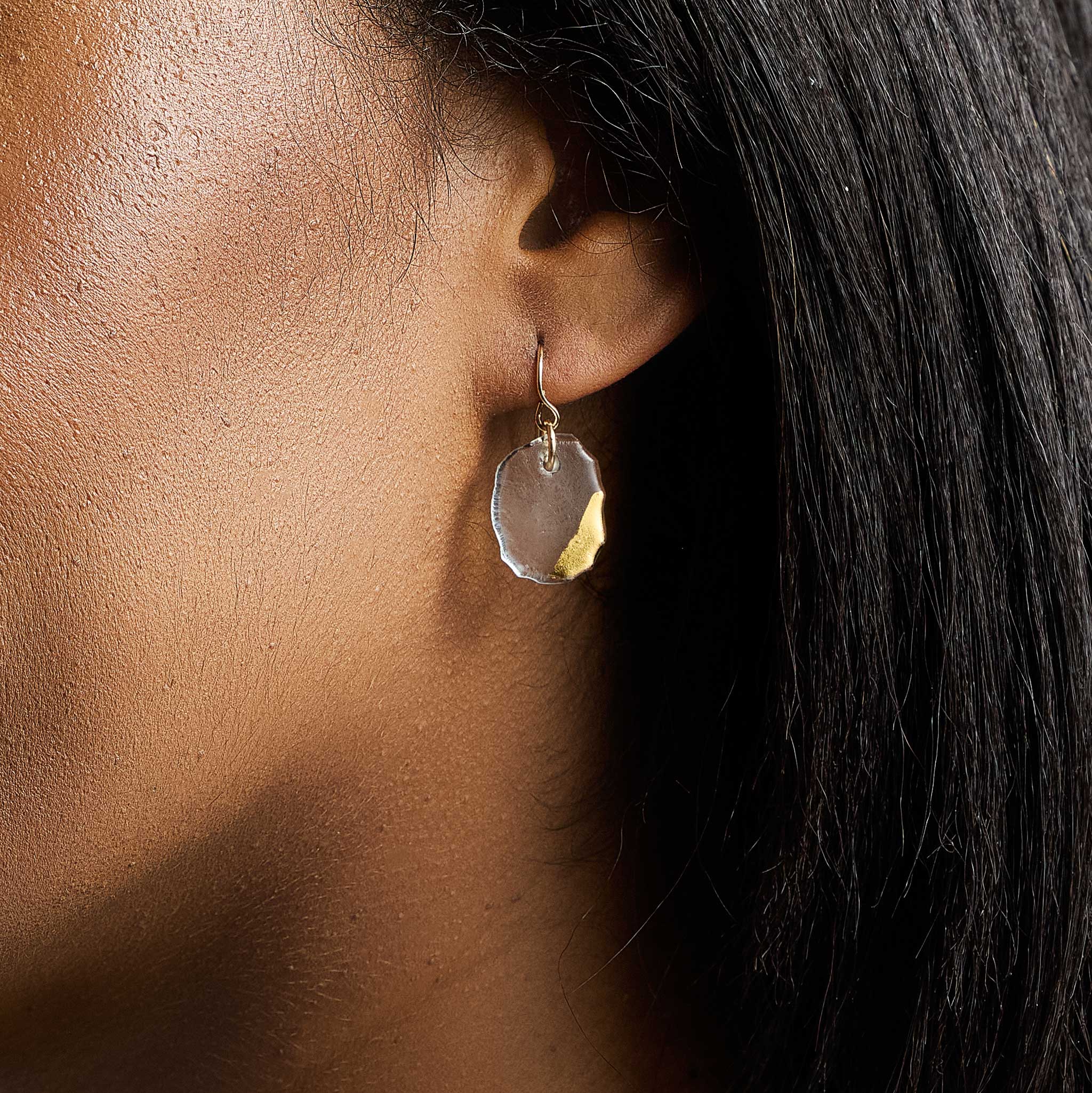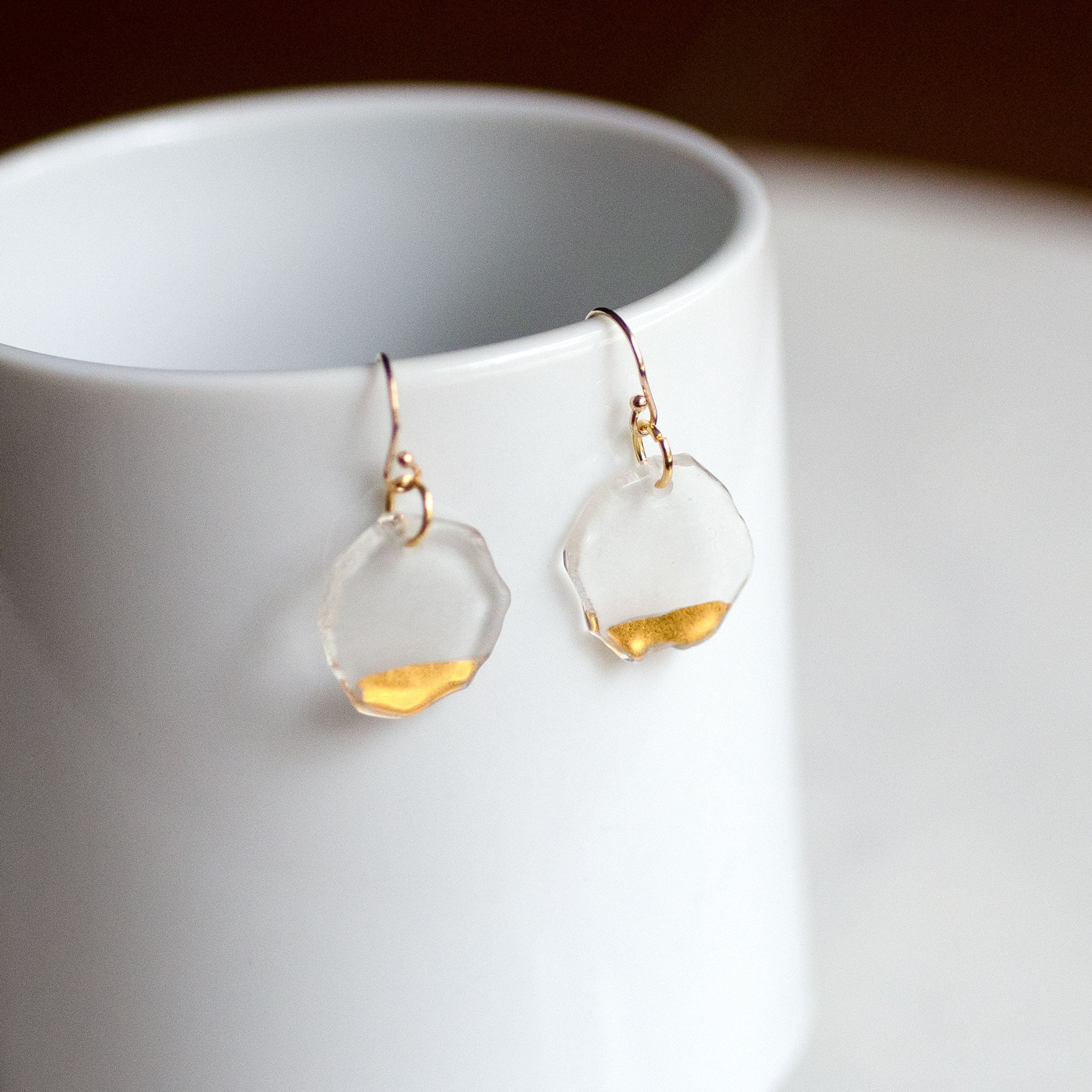 The Marigold is made from recycled glass, accented with 22k gold luster, then finished with 14k gold-filled ear wires.  
The Garden Collection is inspired by my grandmother who adored flowers, whether growing or painting them.
~0.75"/2 cm x 0.5"/1.5 cm
Recycled glass, 22k gold luster, 14k gold-filled wire
As each Katie Kismet piece is handmade, please expect and celebrate that yours will differ slightly from the photos.