Bear with us while we polish KatieKismet.com's new look! (And, as always, enjoy free shipping 🥂)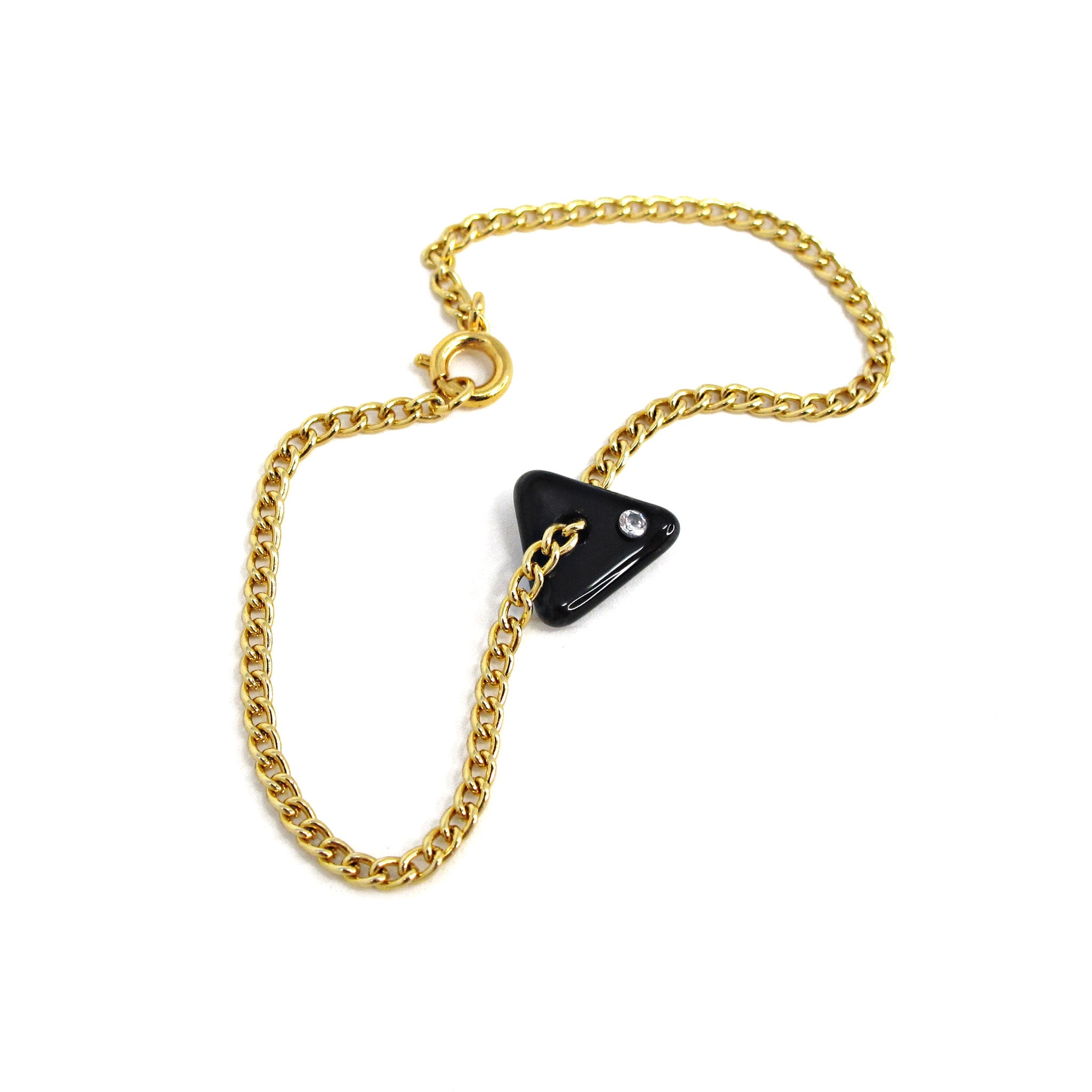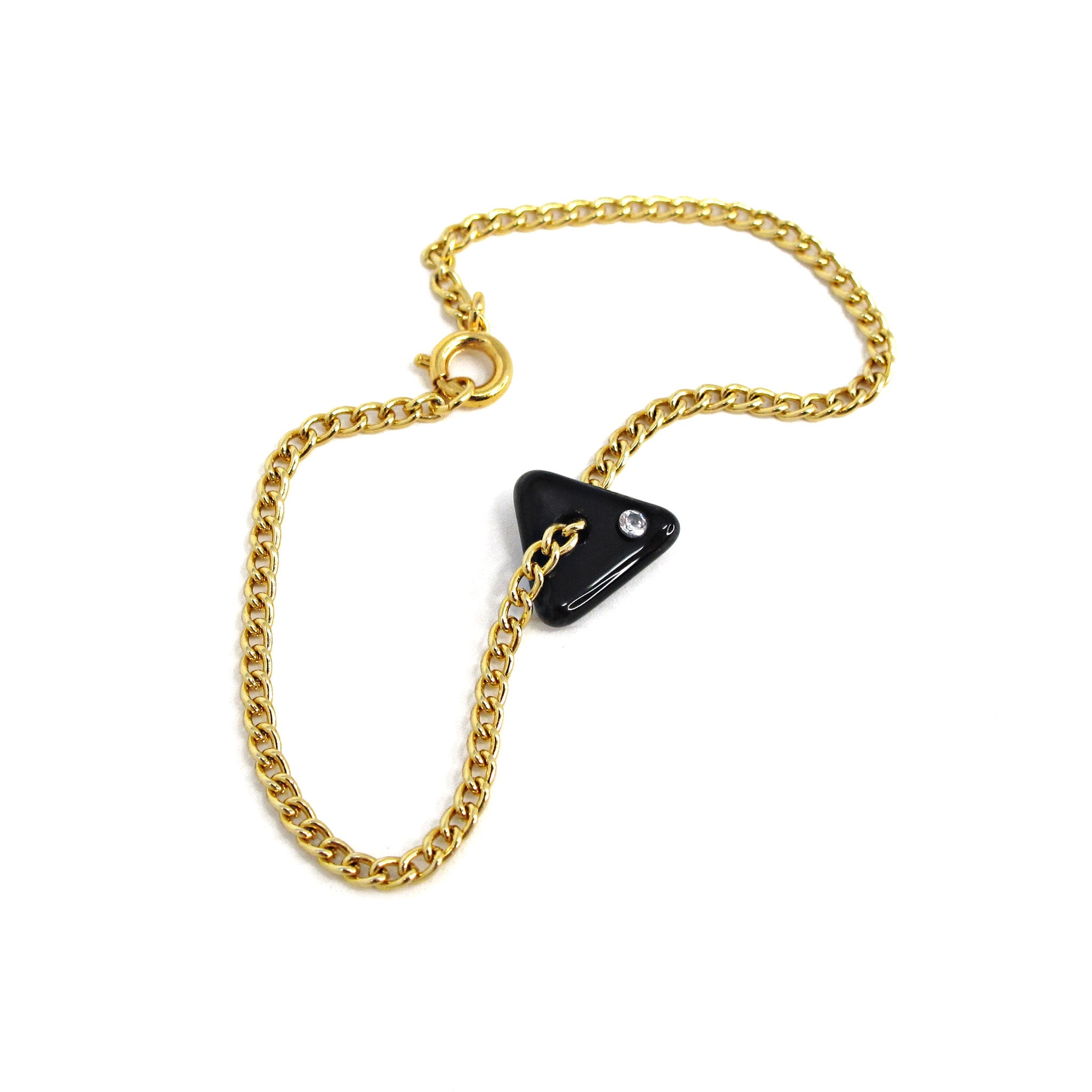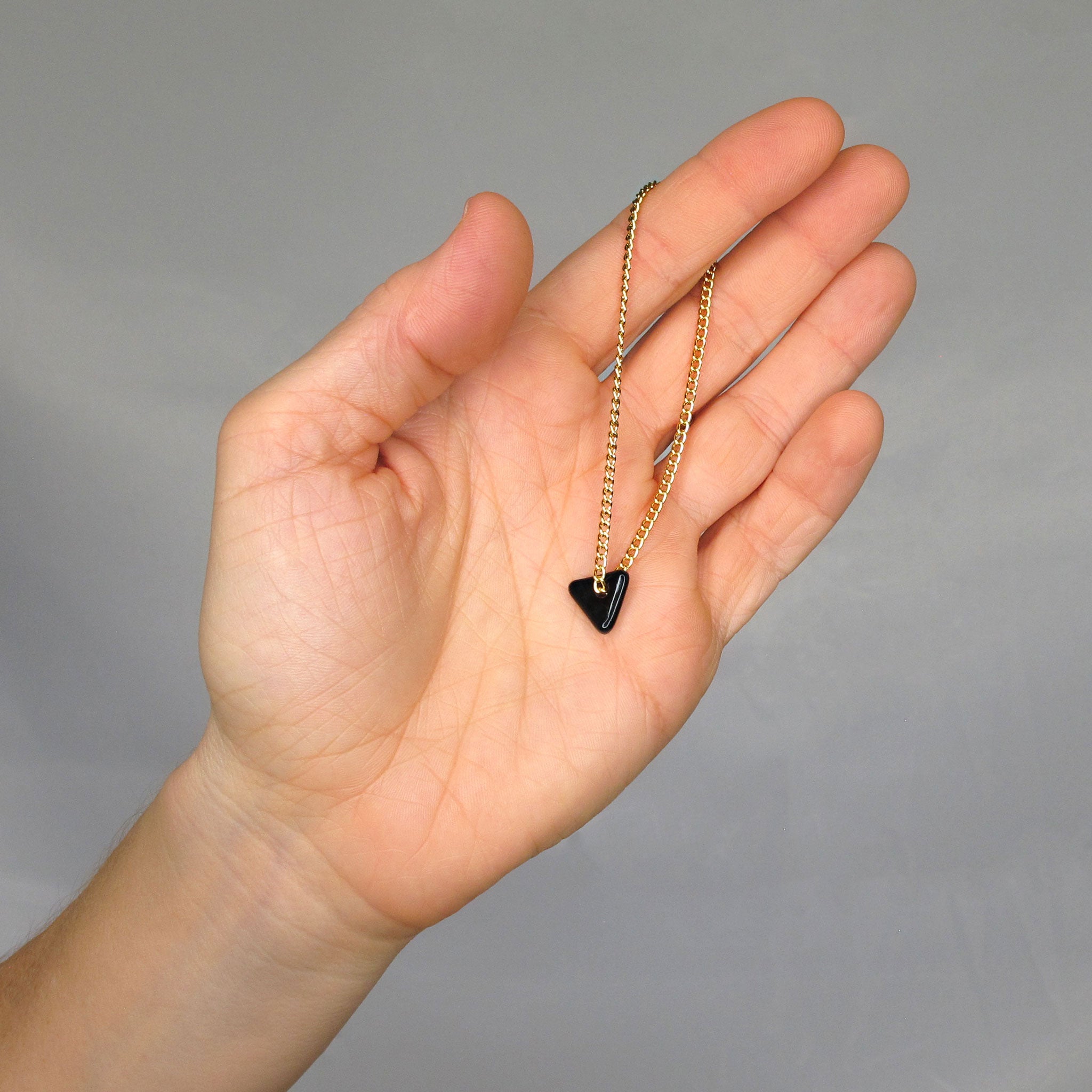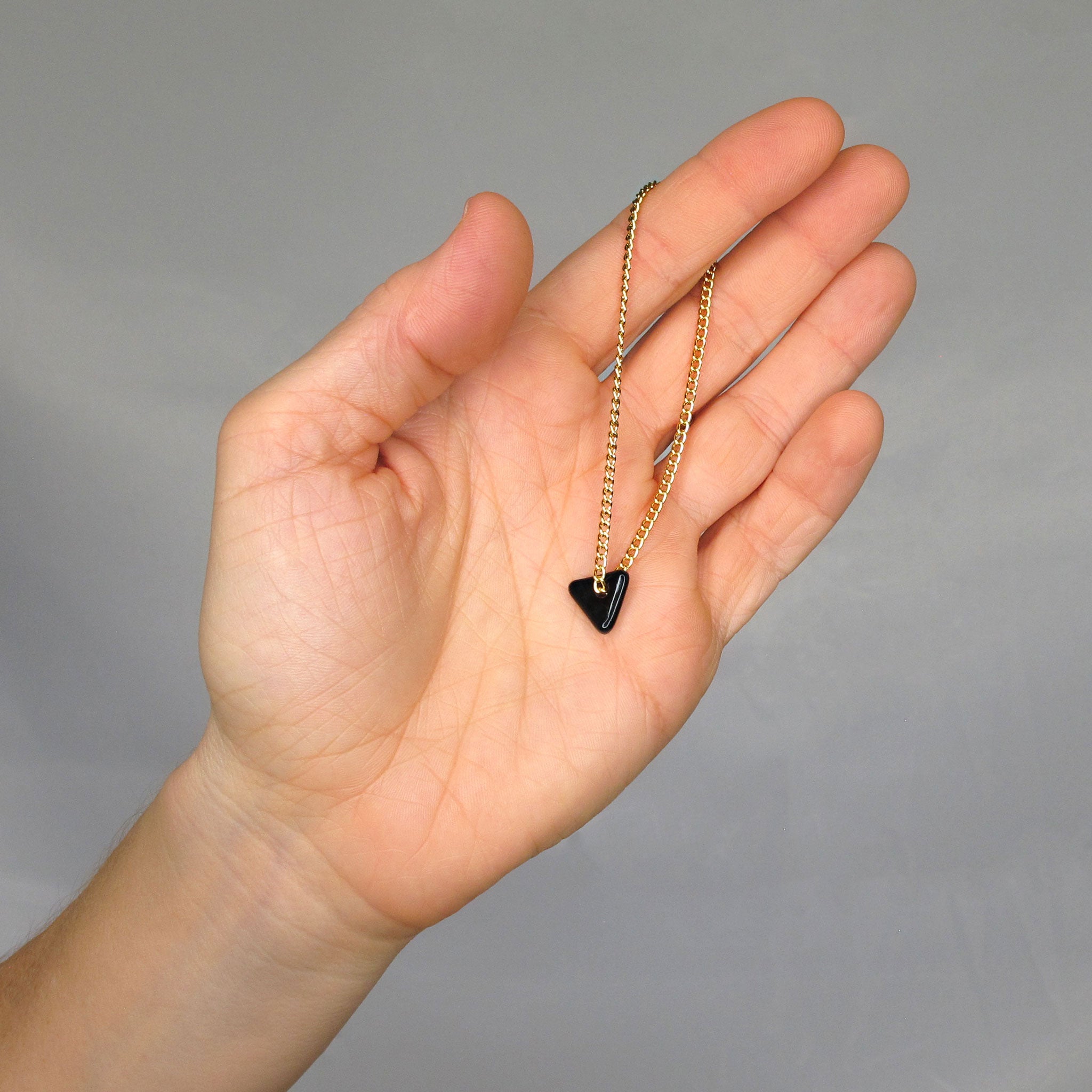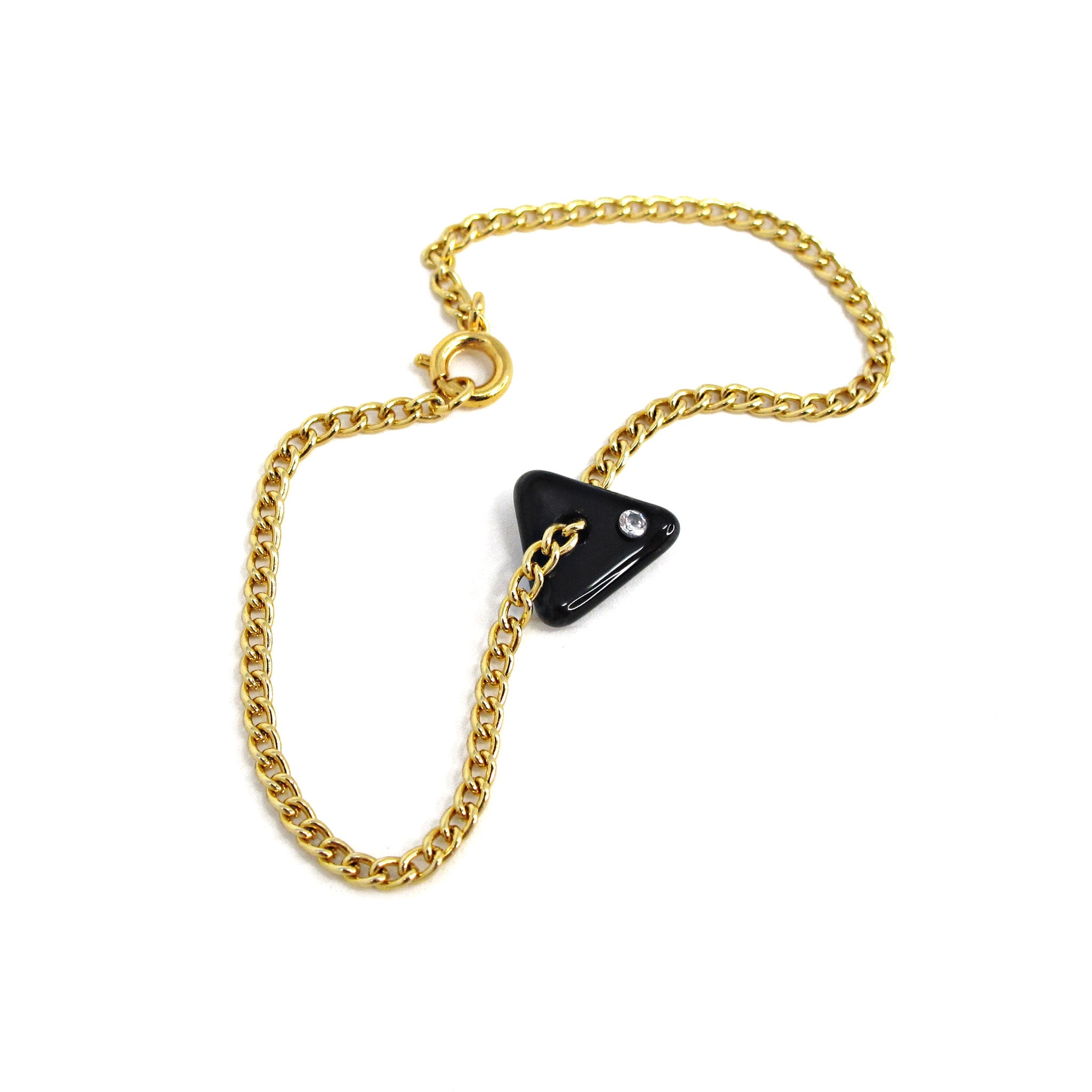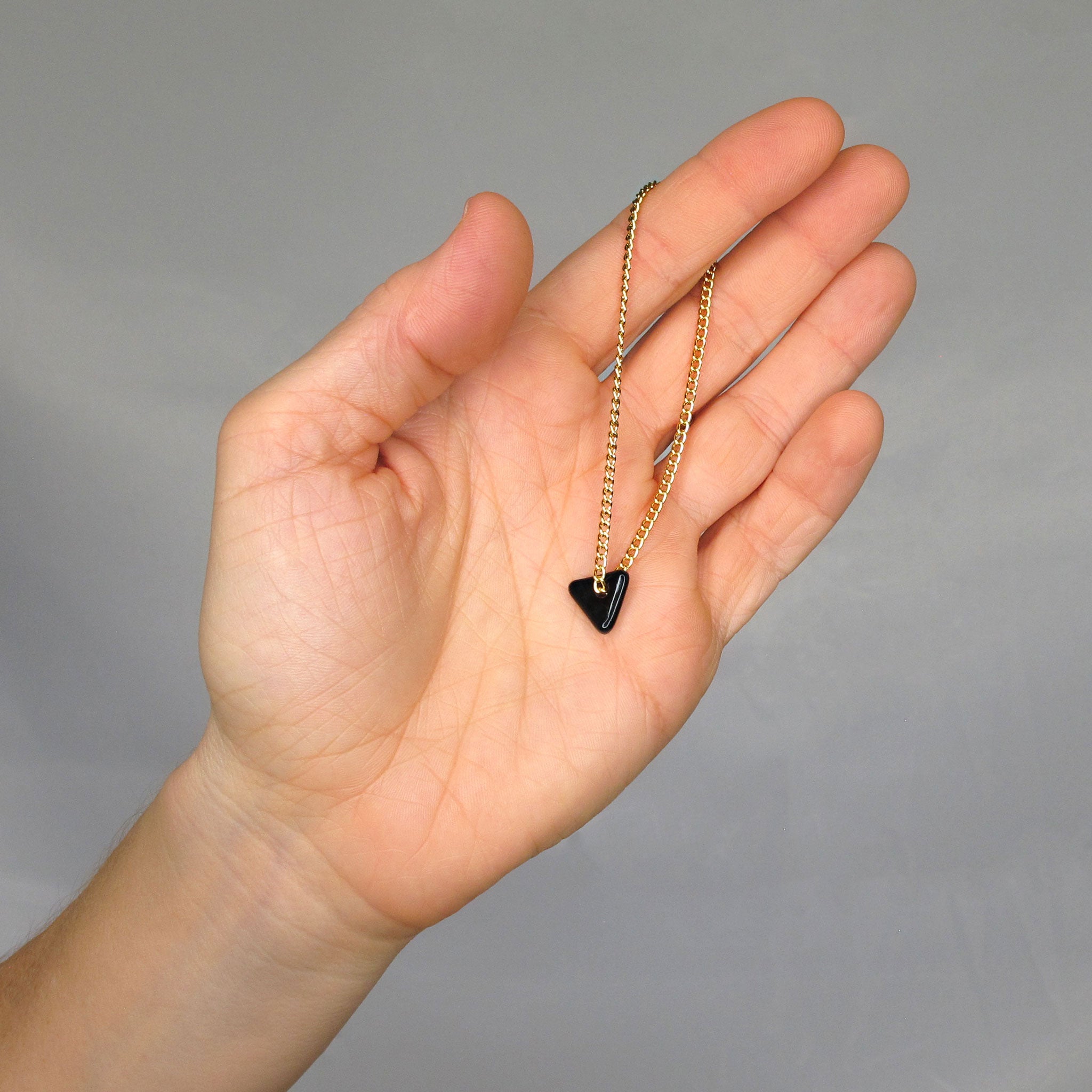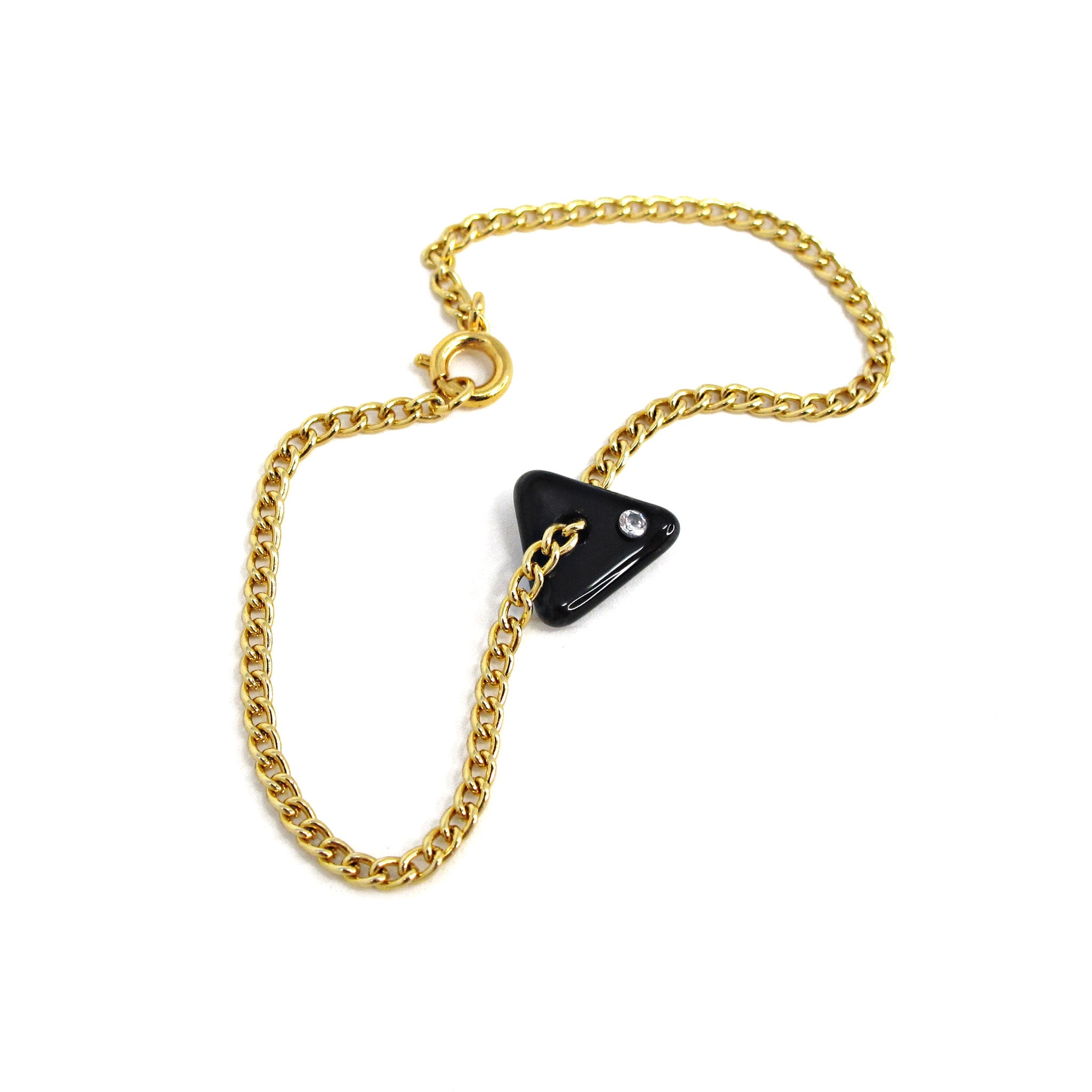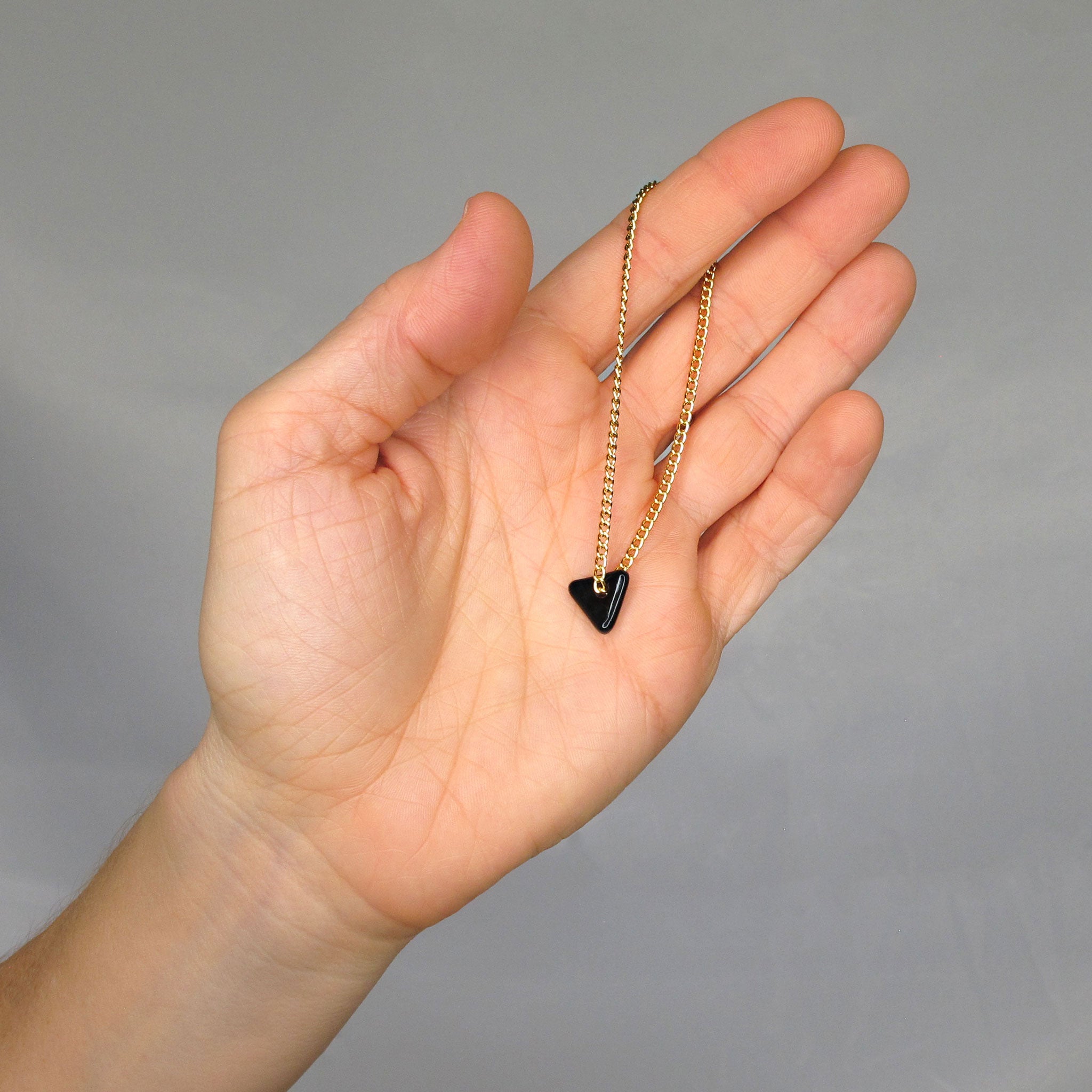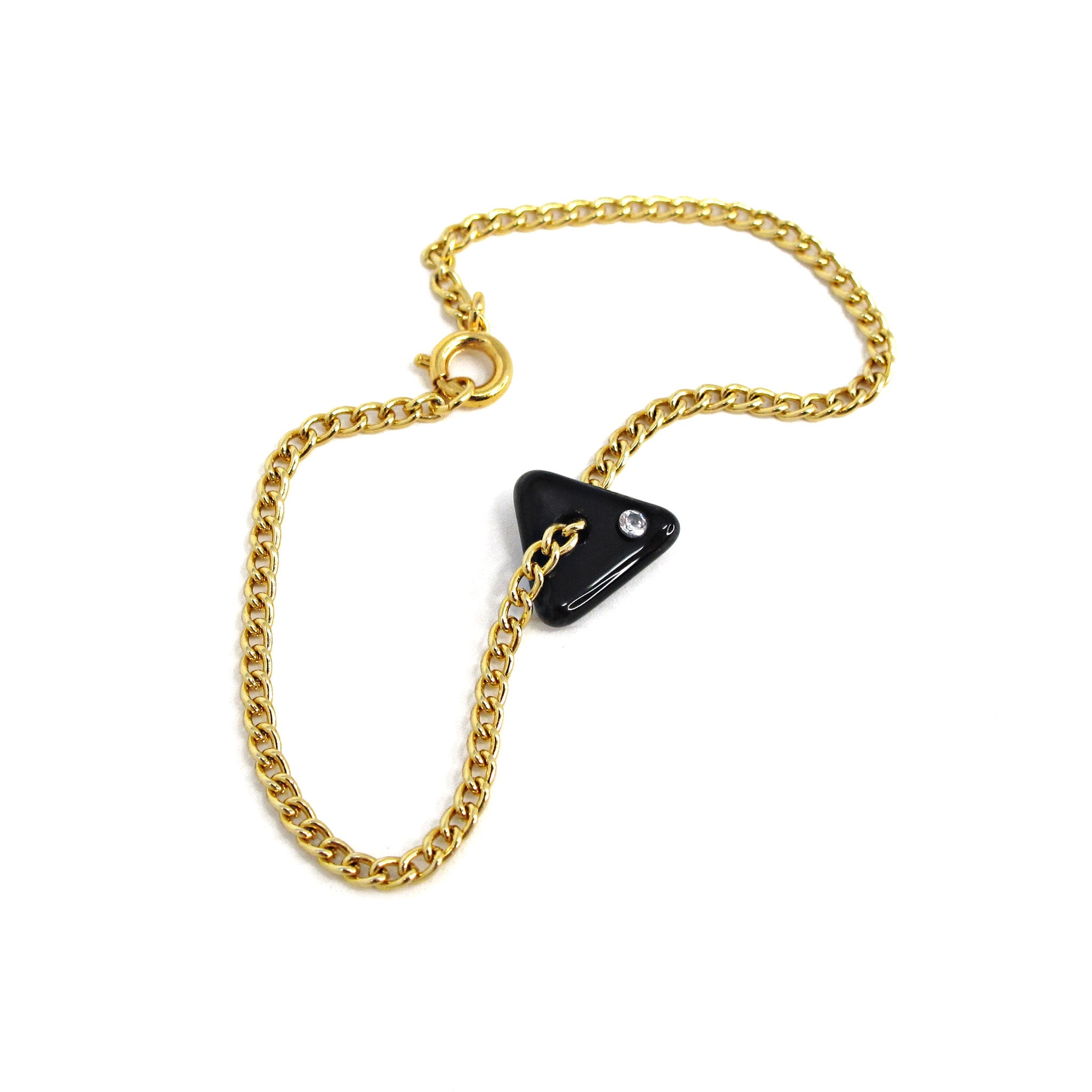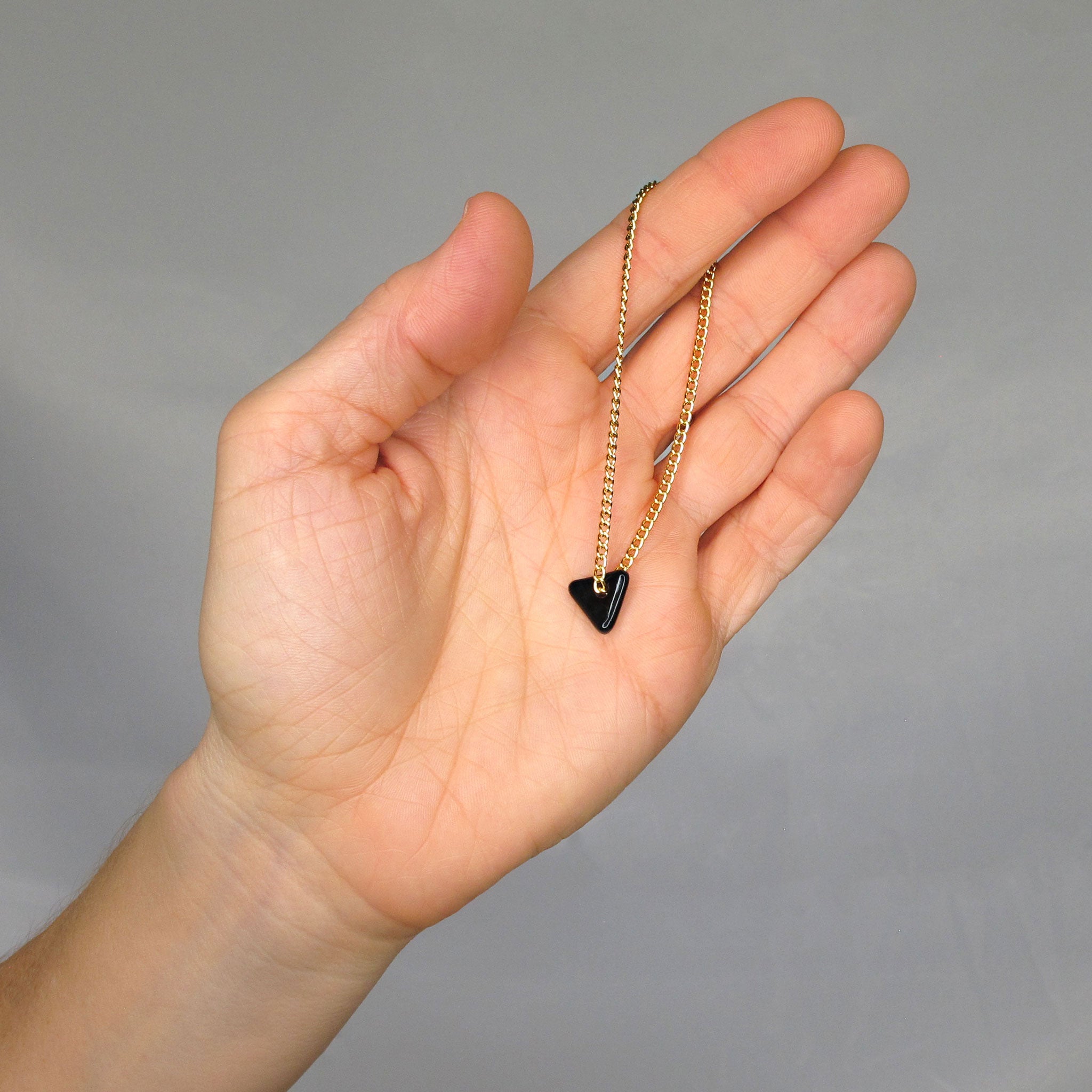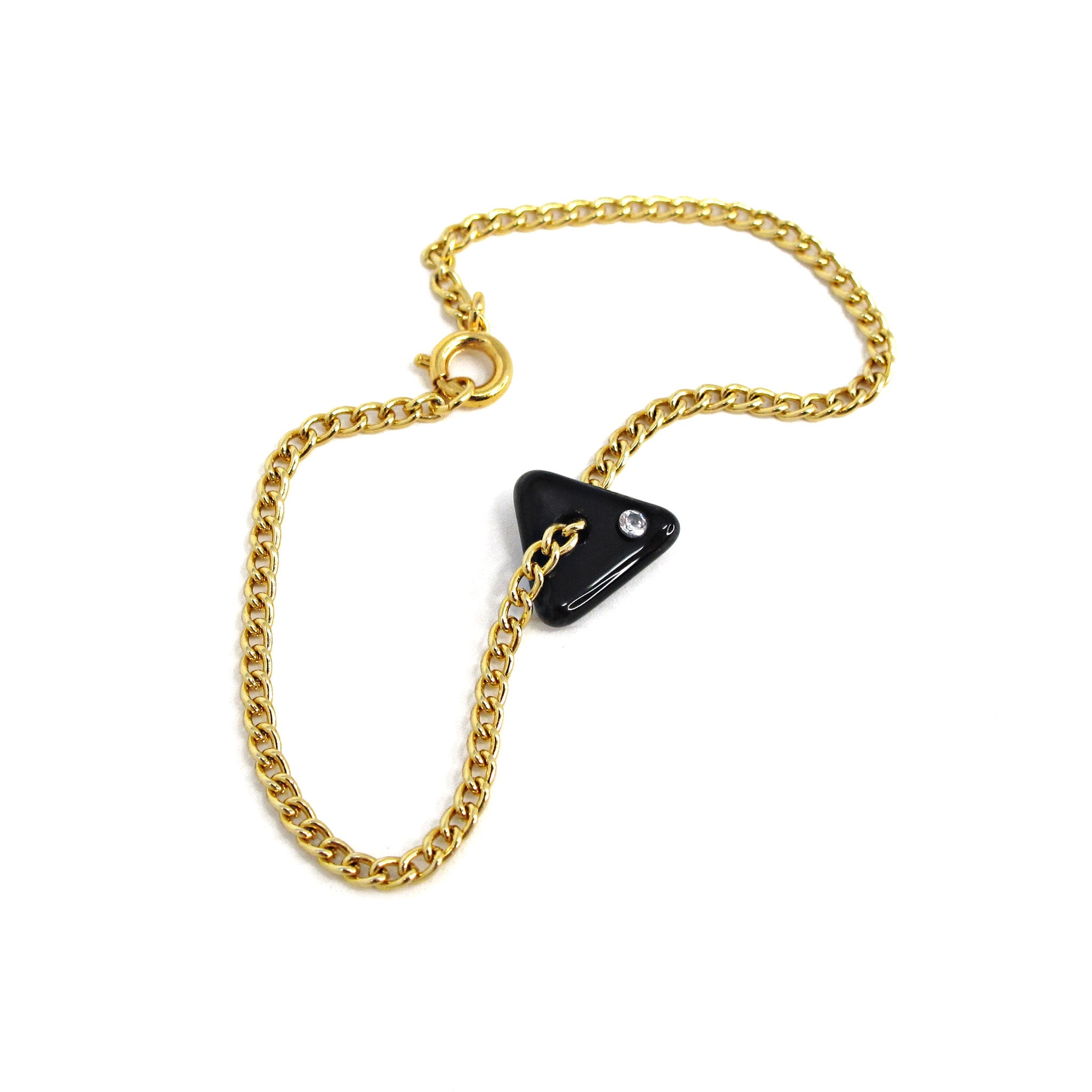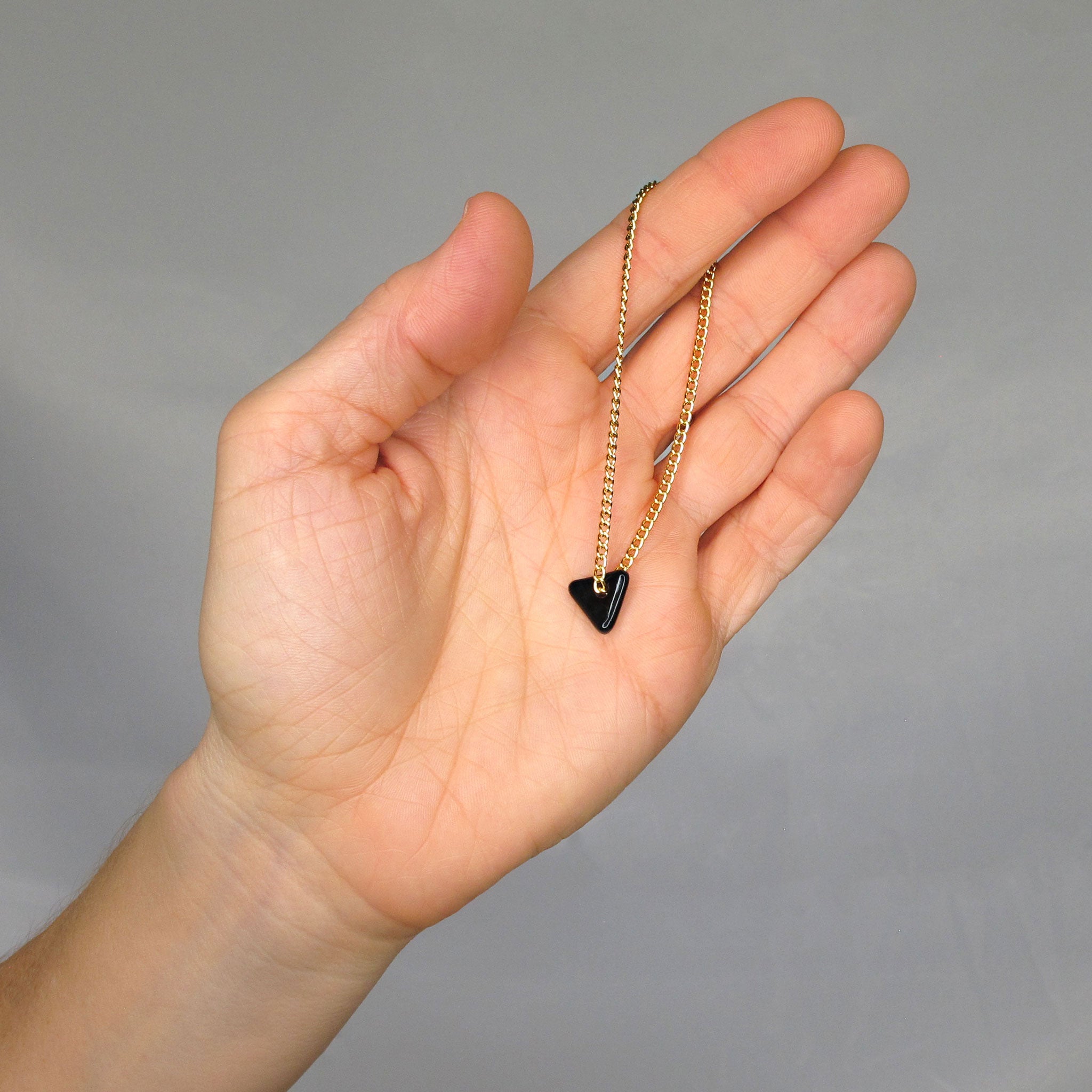 Chip Bracelet - Clear, Black, or White
The humble triangle. Triangles can symbolize many things, two of my favorites being strength and change. Whatever they mean to you, let this delicate token remind you of it. 

This bracelet is made to a default length of 7.5", but can be customized at no charge. See Sizing Note.
Glass: ~0.5"/1.3 cm; Chain: 7.5" long unless requested otherwise
Sterling silver or 14k gold-filled chain
Chain: 7.5" long unless requested otherwise.

How to find your ideal length:
1. Measure a bracelet you own that fits you well, or wrap a piece of paper, string, floss, etc. around your wrist (lightly touching all the way around). Measure that length and add ~0.5"/13mm. This video demonstrates: https://youtu.be/4kZkaRJQS5U?t=24

Petite / Kids: 6.5"/16.5 cm
Small: 7"/17.75 cm
Medium: 7.5"/19 cm
Large: 8"/20 cm
Extra Large: 8.5"/21.5 cm

2. Add a note with the preferred size to your order in the cart before checkout.
As each Katie Kismet piece is handmade, please expect and celebrate that yours will differ slightly from the photos.