Bear with us while we polish KatieKismet.com's new look! (And, as always, enjoy free shipping 🥂)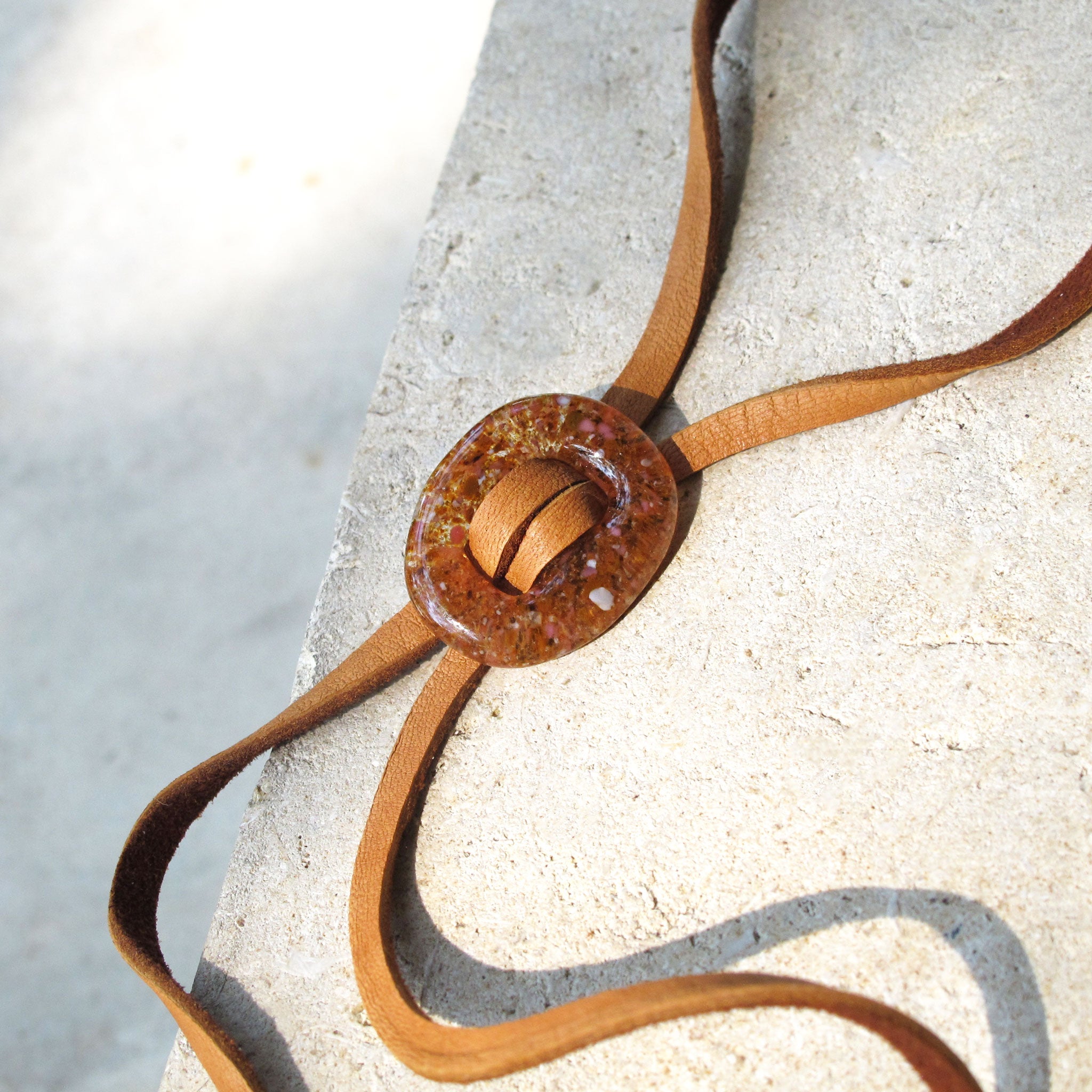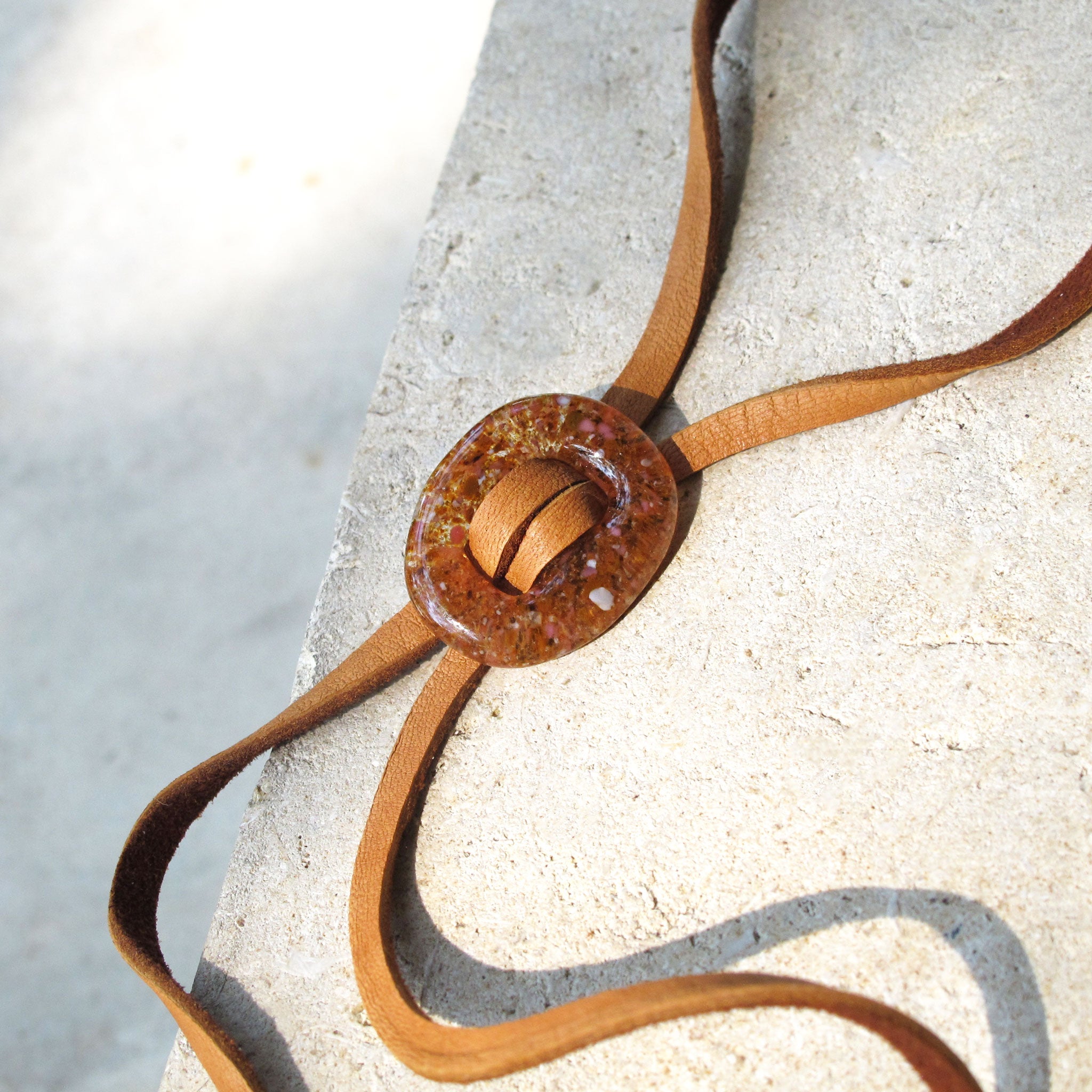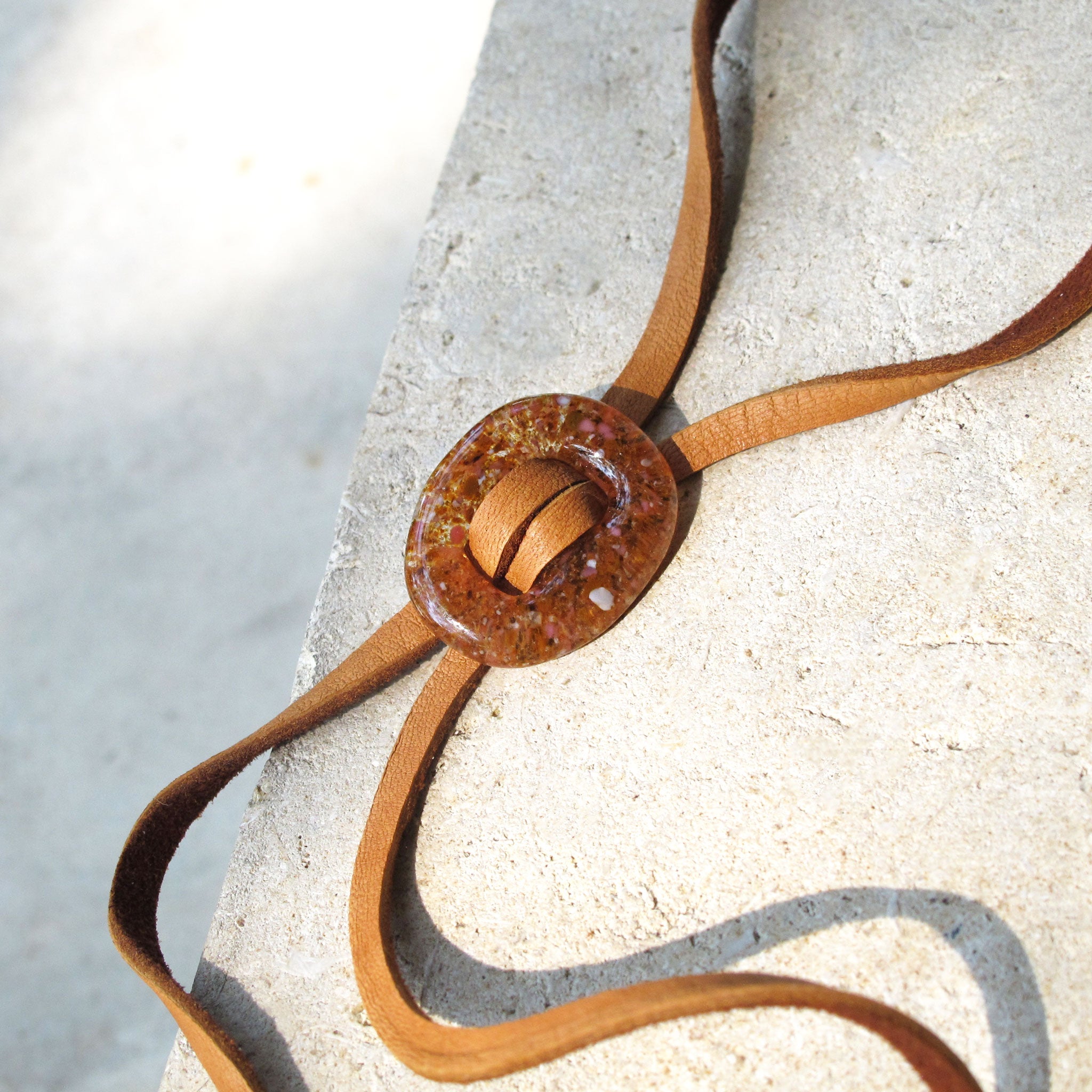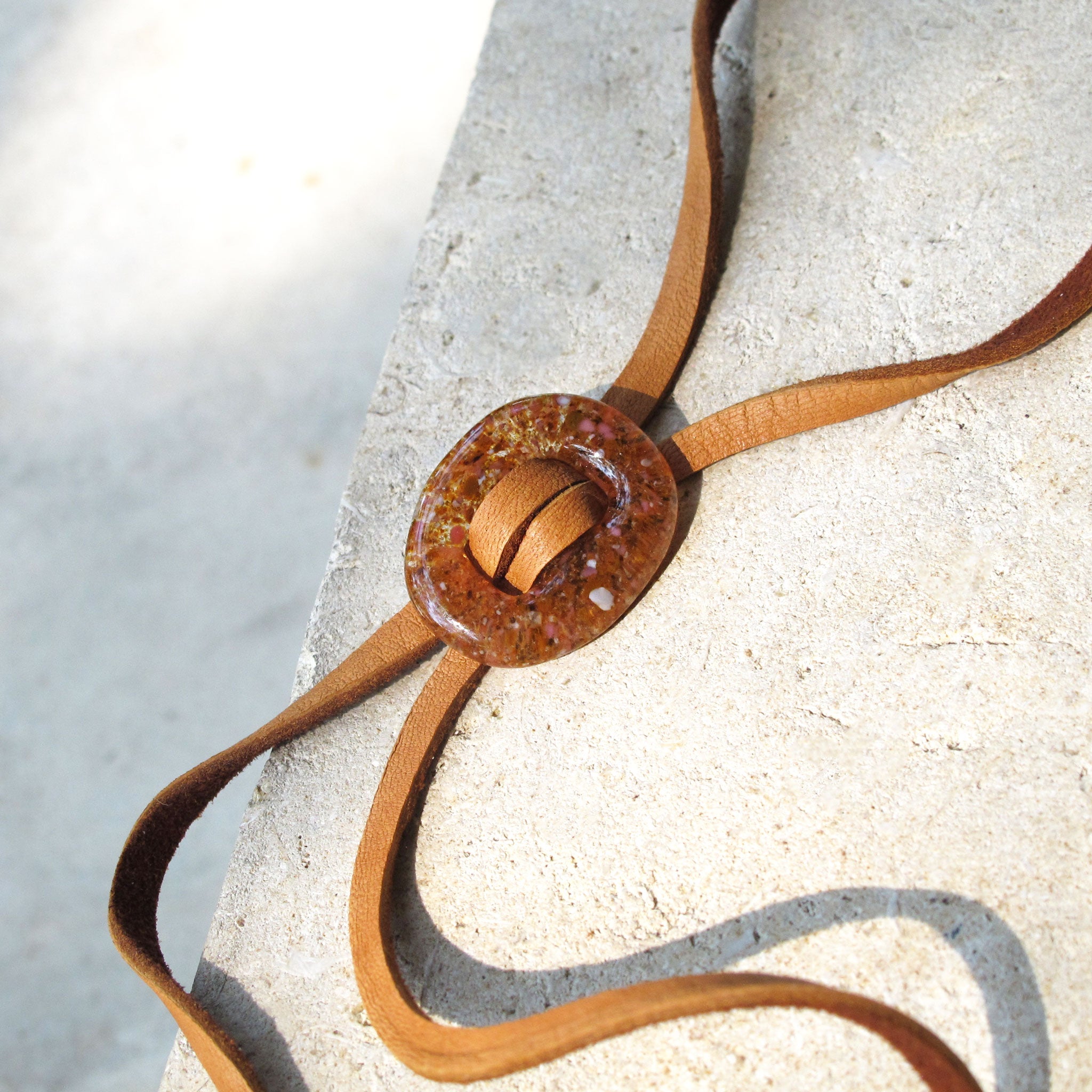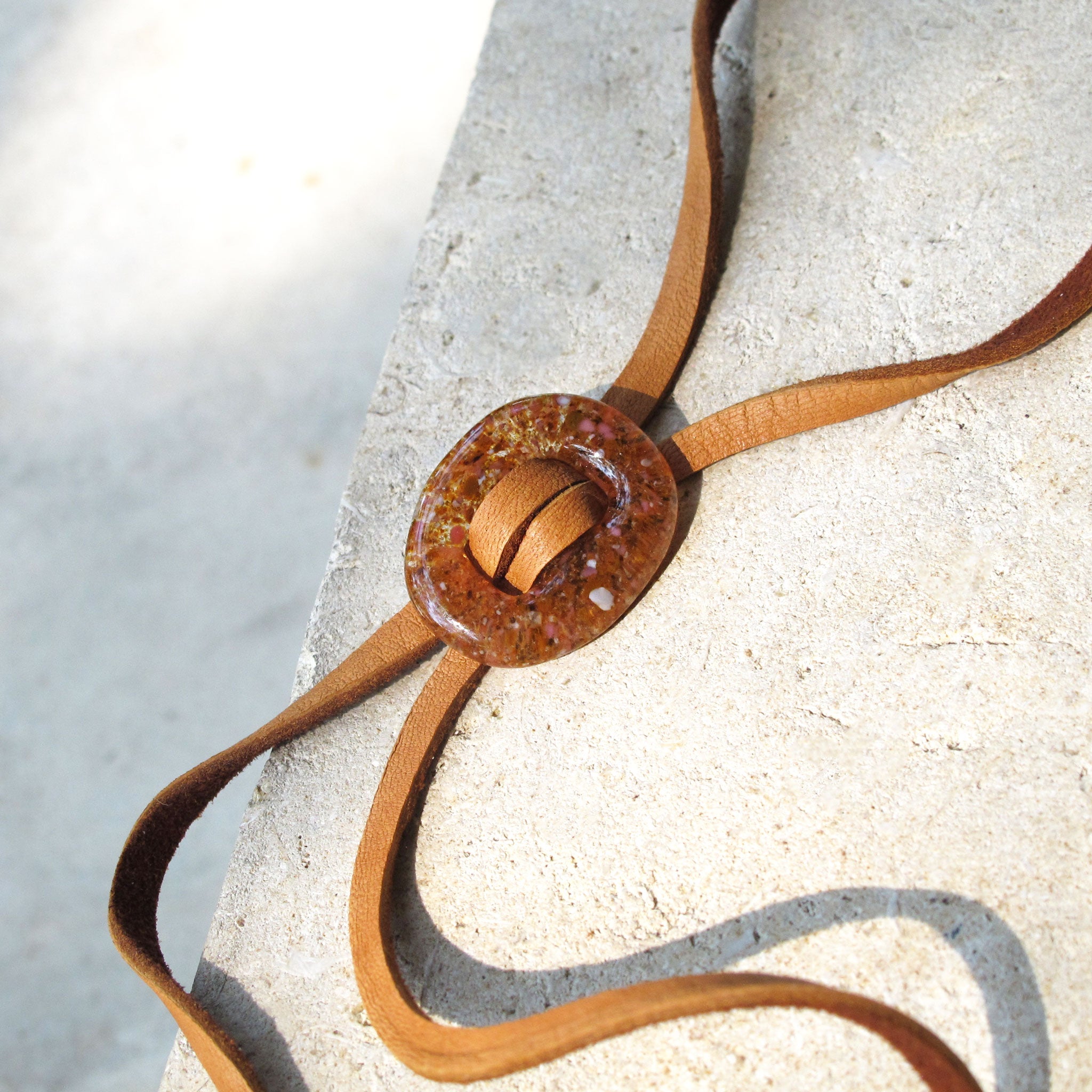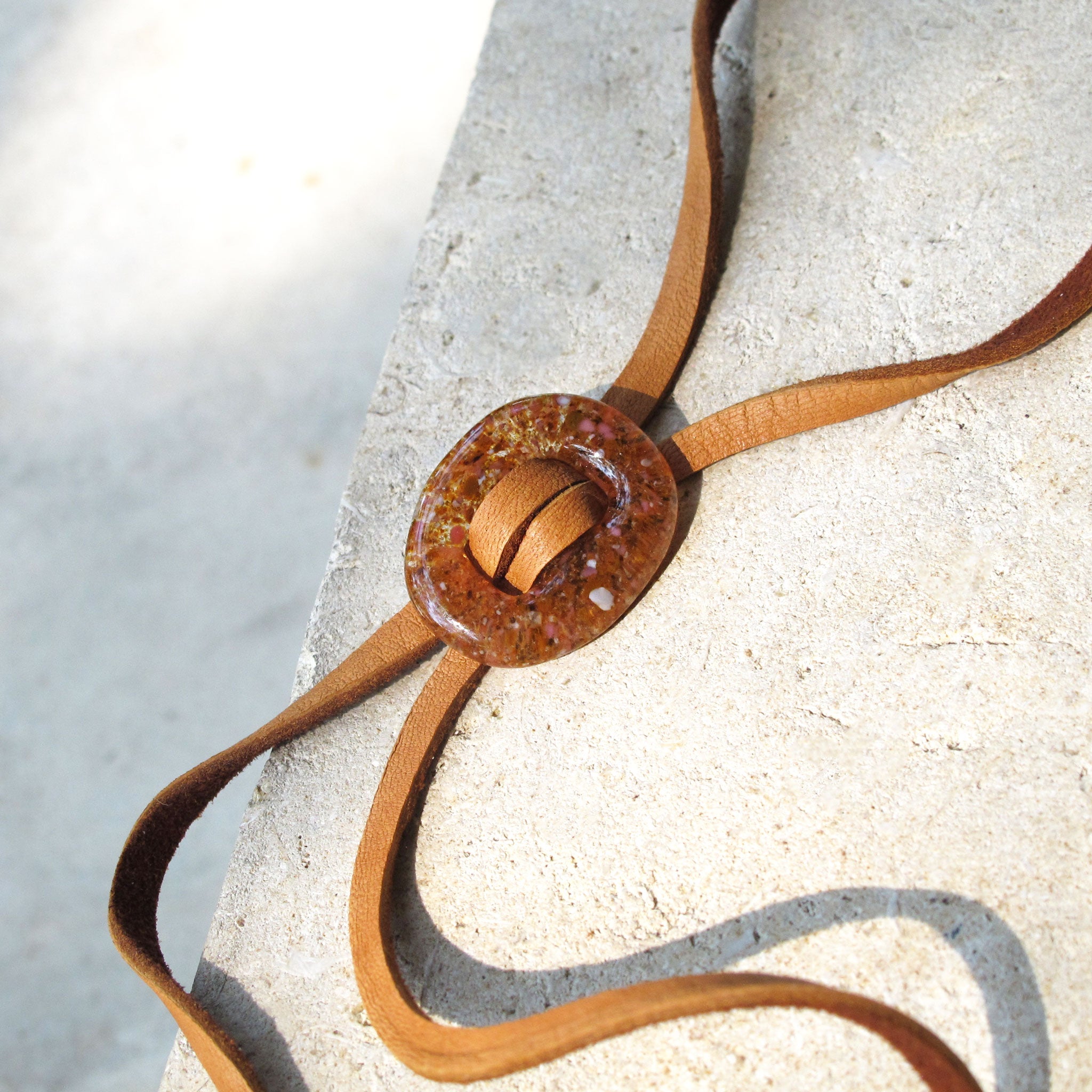 Stone Lariat Bolo / Hat Accessory
The "Stone" Lariat Bolo / Hat Accessory is presented on soft flat leather for a minimalist boho look, perfect for festival season and breezy brunches.
The Stone Lariat is adjustable and versatile: it can also be worn as a hat band (styled two ways), a choker, and a wrap bracelet. 
The Stone Collection is inspired by nature: each design is available in glass versions of natural stone, such as jade, quartz, and turquoise. These glass stone effects are created with glass crushed to varying sizes. Each stone look is made with a recipe of over 15 different colors and sizes of glass.
0.85"/21 mm wide x 1.2"/30 mm tall
Glass, undyed leather
As each Katie Kismet piece is handmade, please expect and celebrate that yours will differ slightly from the photos.