Order by 12/15 for delivery by the 24th!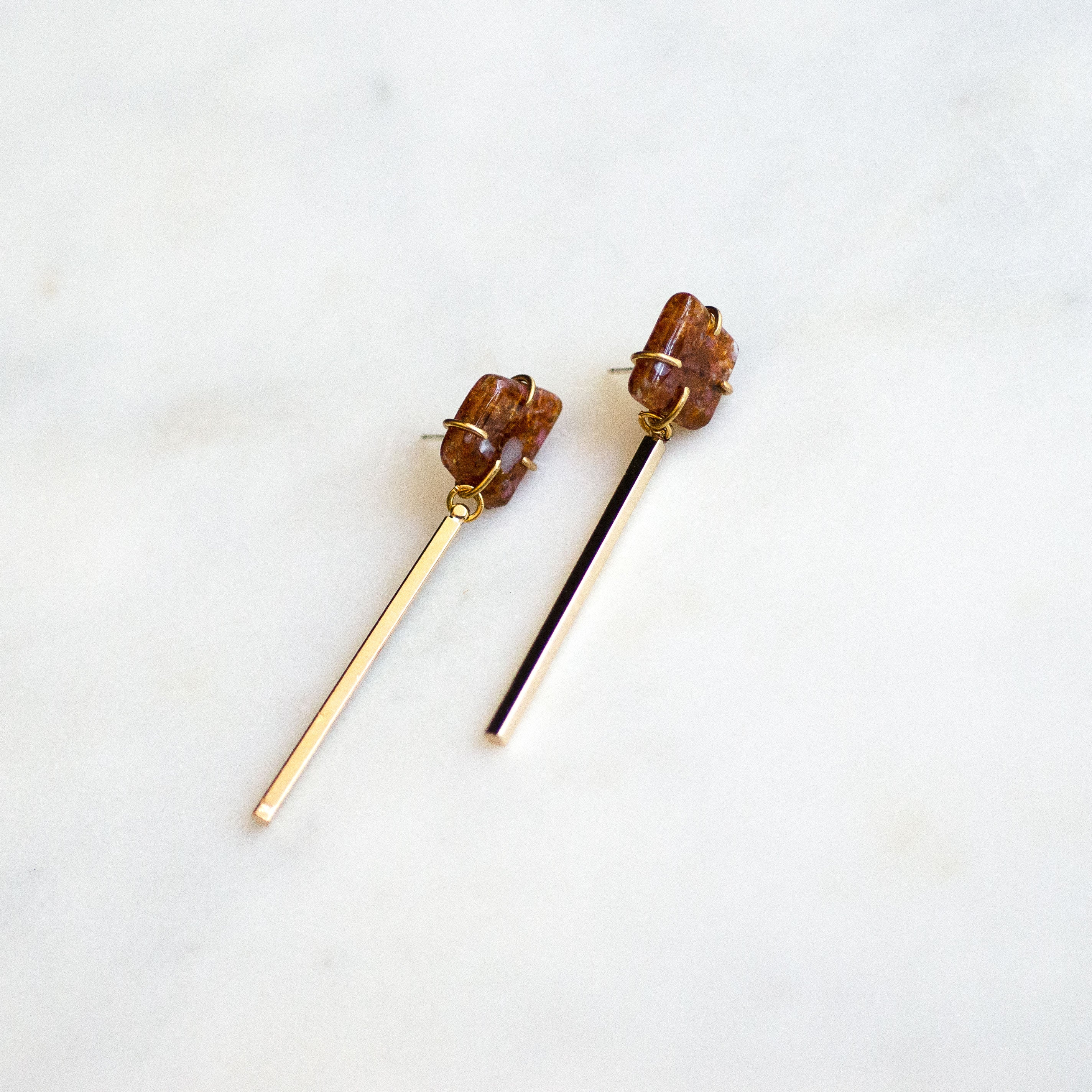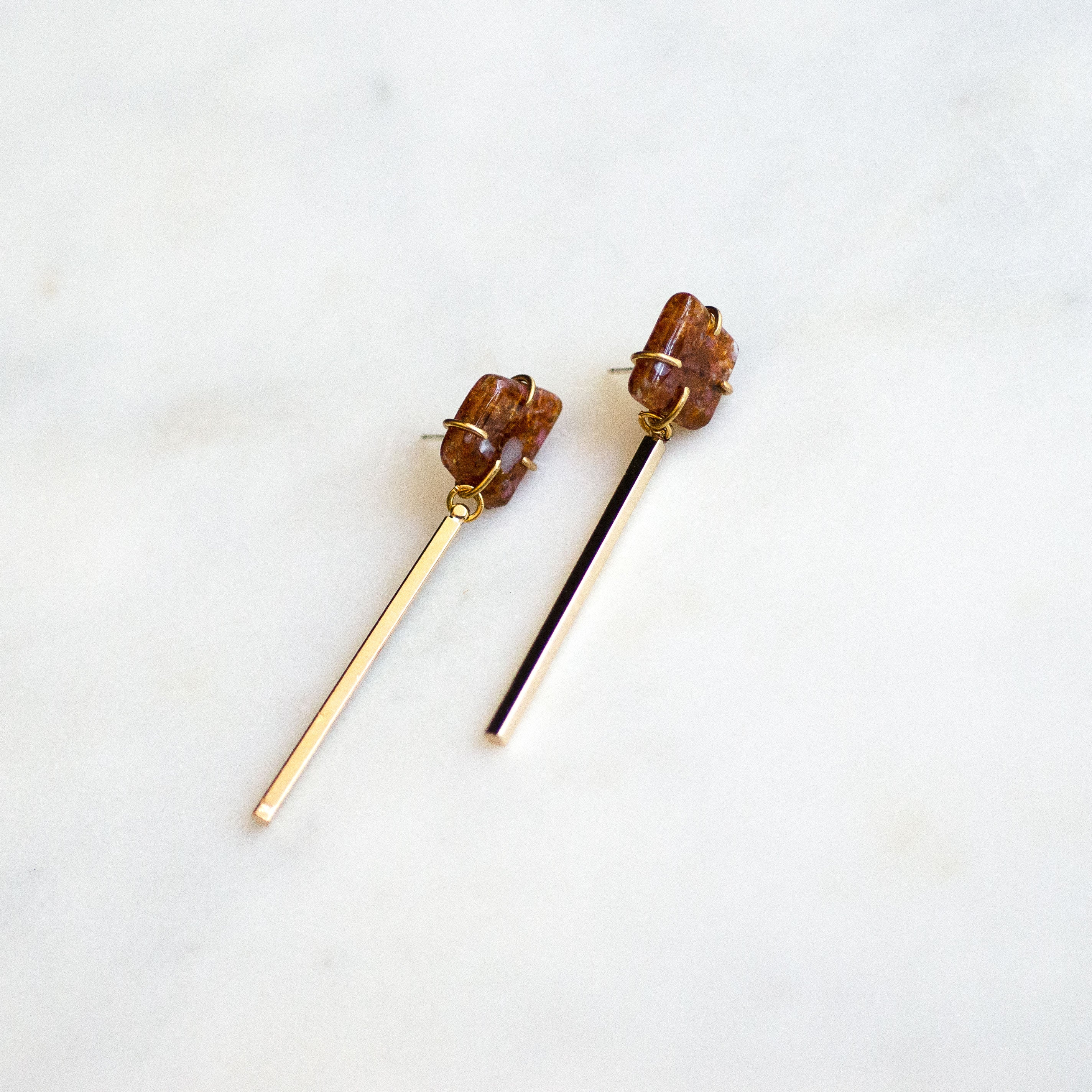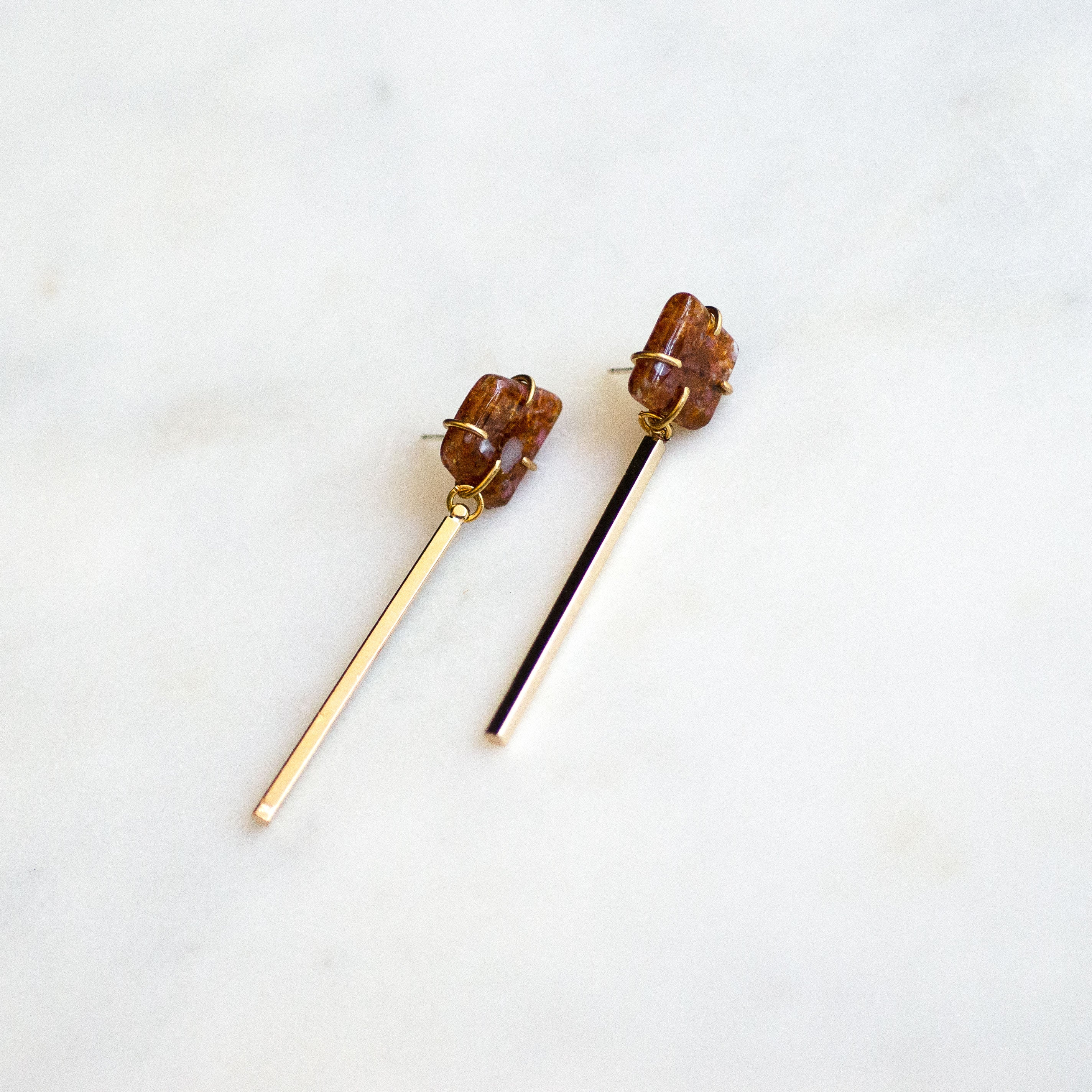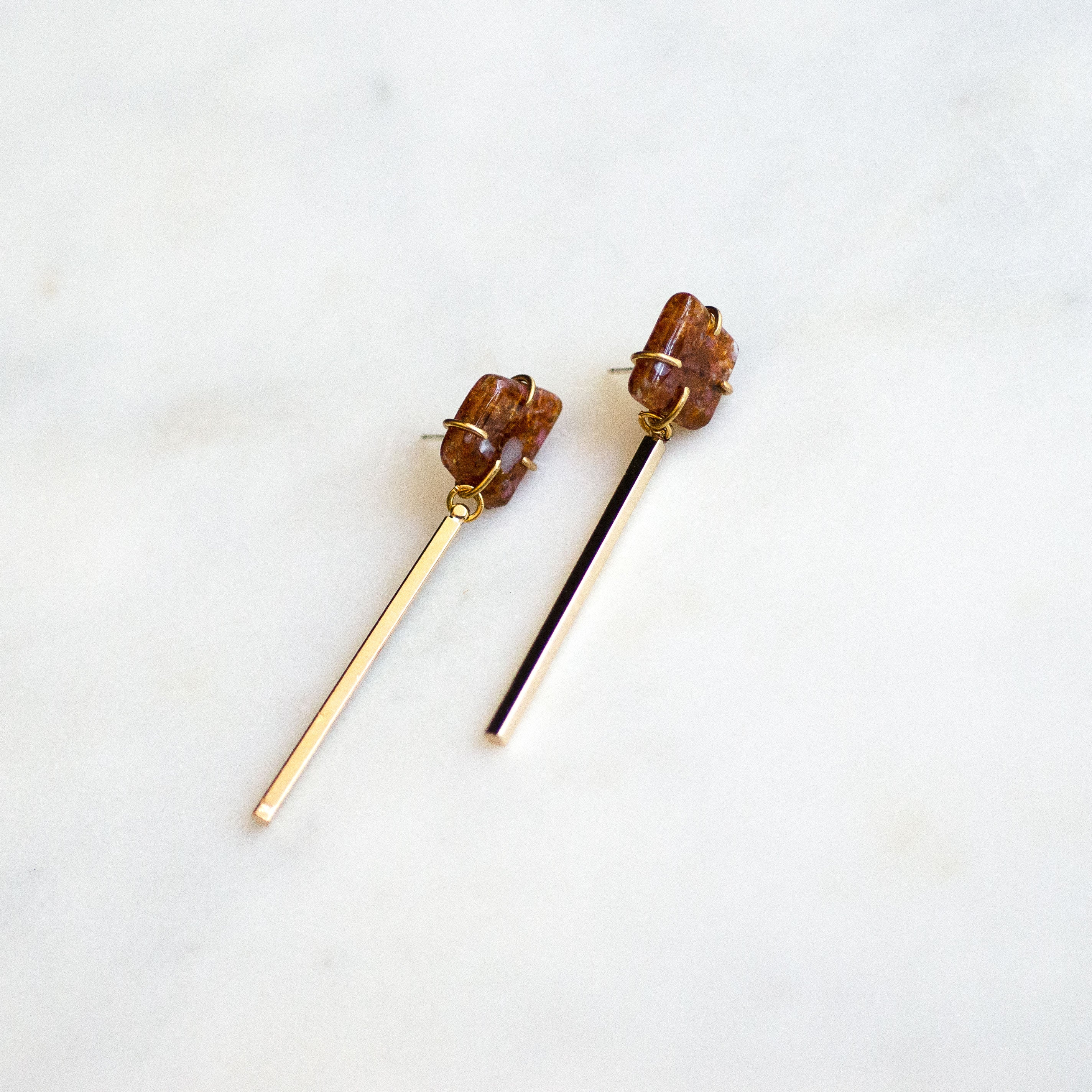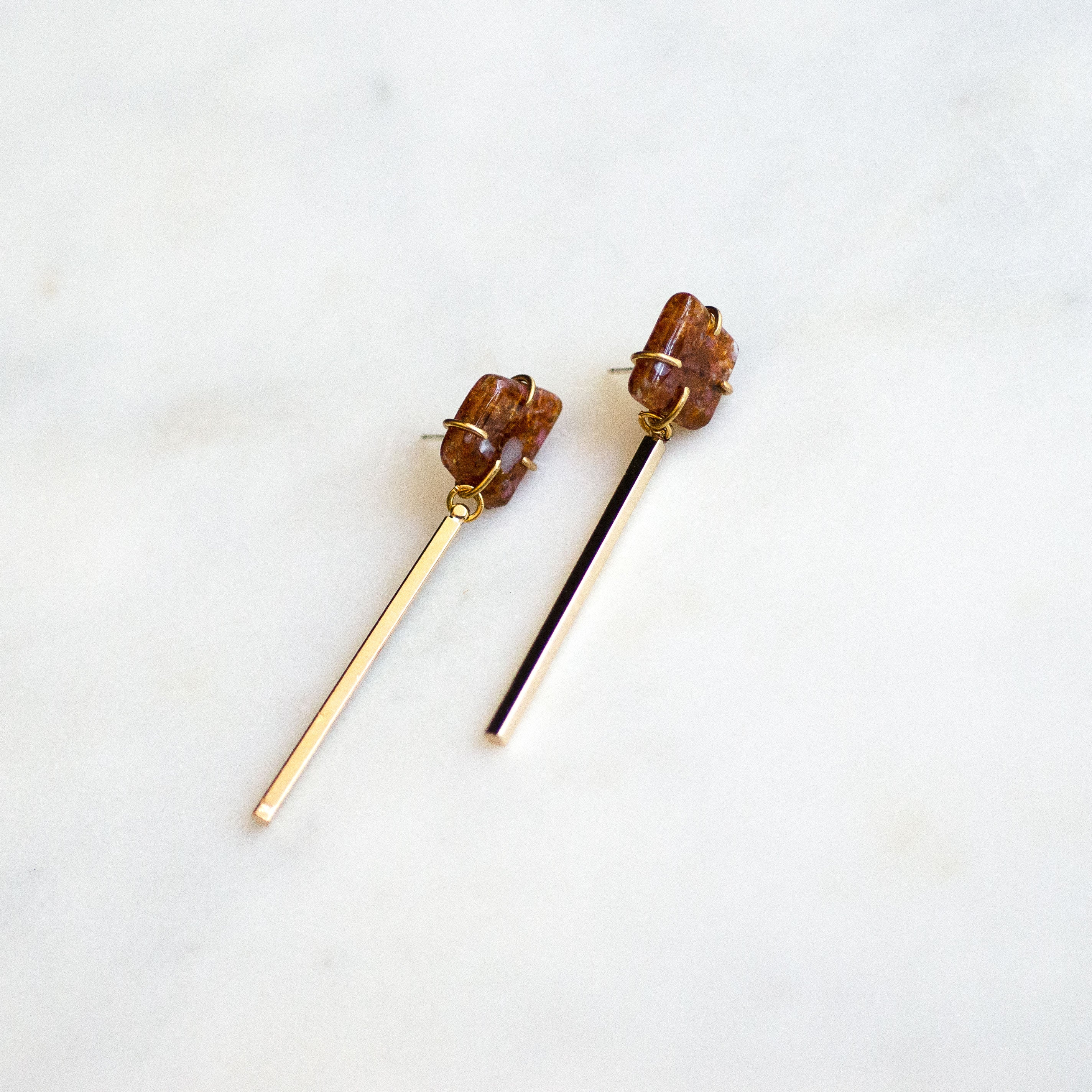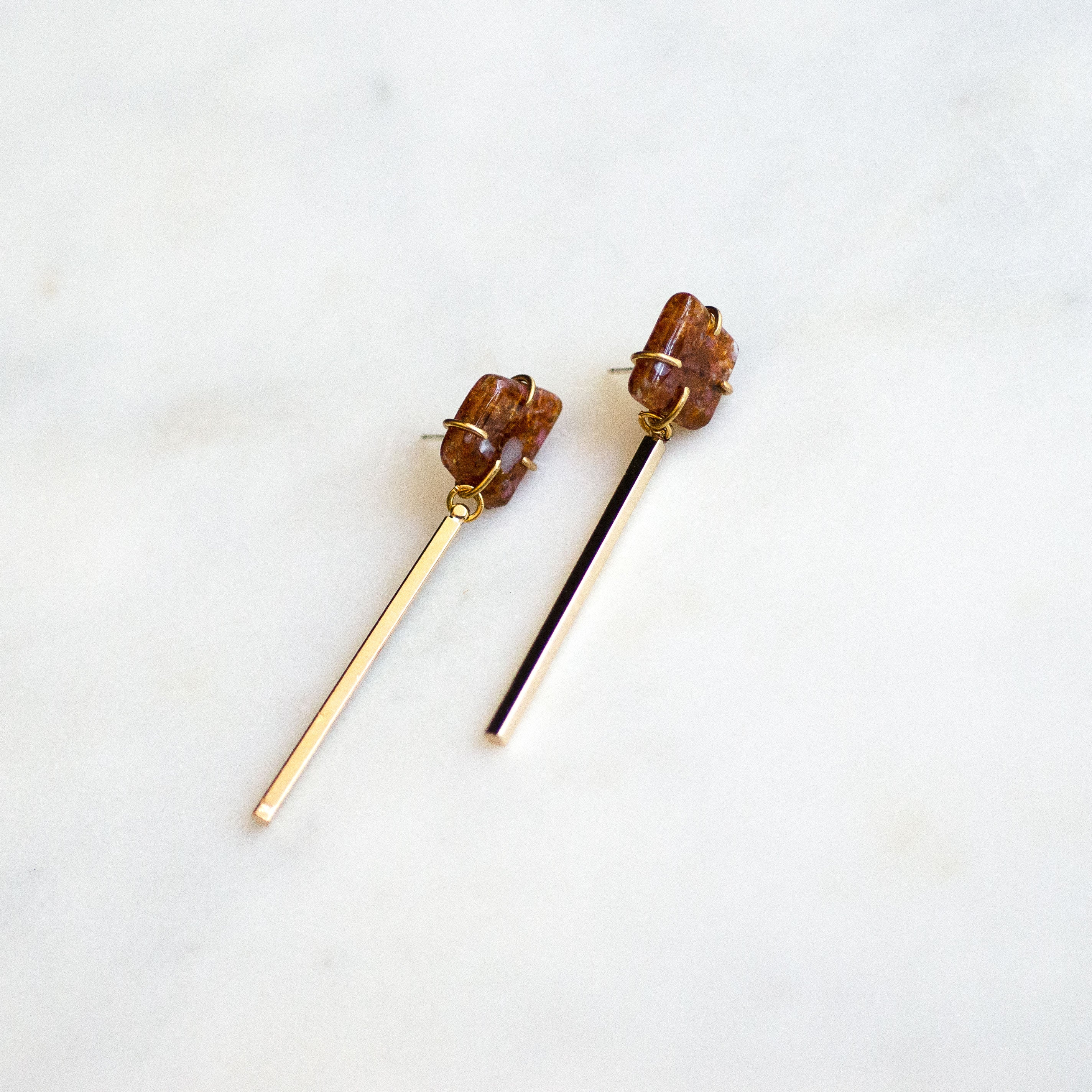 The "Stone" Drop Earrings are elegant and light as a feather. The "Stone" Collection features glass versions of natural stones, such as turquoise, lapis, and jade. The earring shapes are "sisters, not twins" making each earring one-of-a-kind.
These glass stone effects are created with glass crushed to varying sizes. Each stone look is made with a different recipe of colors and sizes of glass. Every glass piece is fired, hand-cut, shaped, then fired again before finishing. 
~0.4"/10-13 mm diameter, shapes vary, 1.5" long bar
Glass, sterling silver posts, gold-plated bar
As each Katie Kismet piece is handmade, please expect and celebrate that yours will differ slightly from the photos.