Order by 12/15 for delivery by the 24th!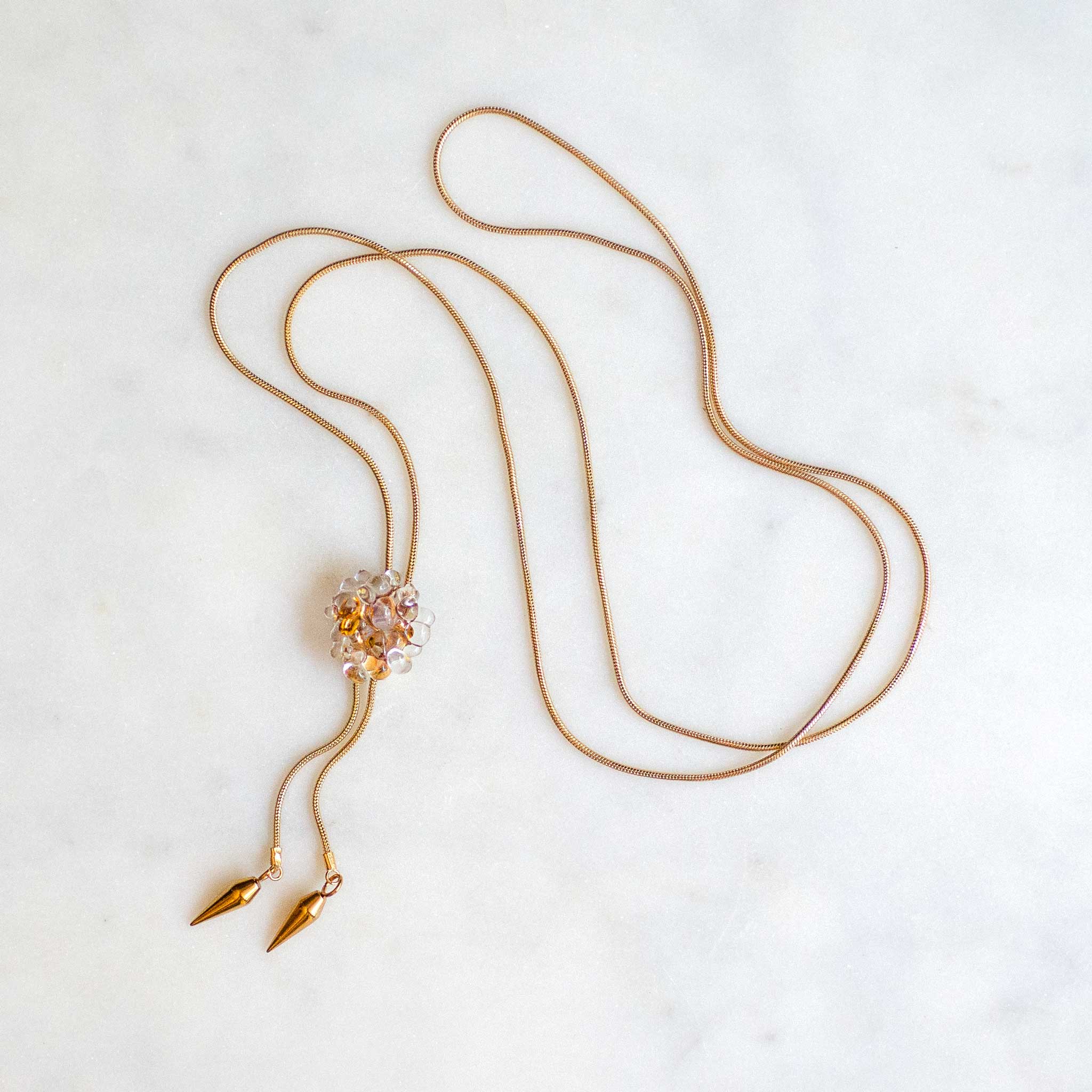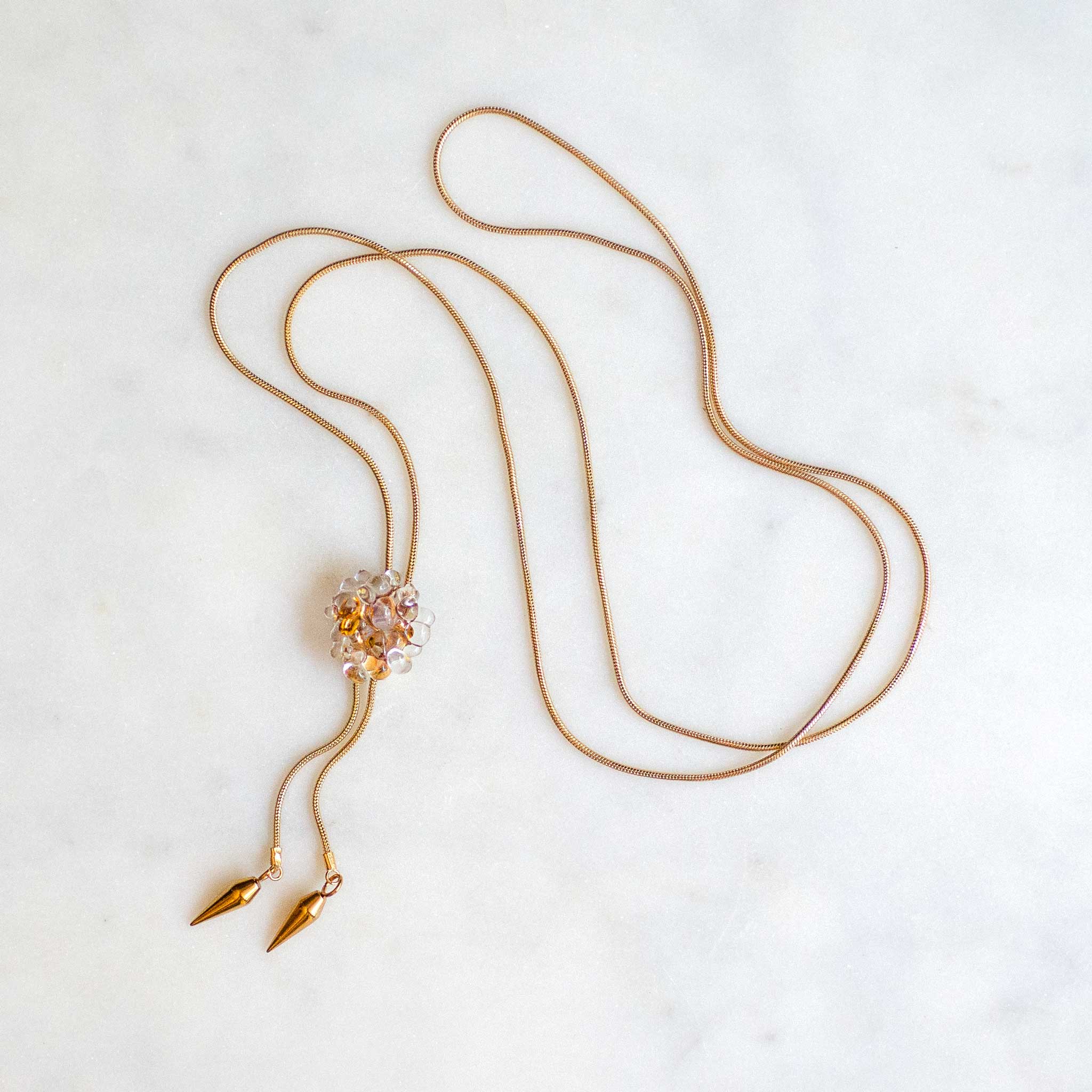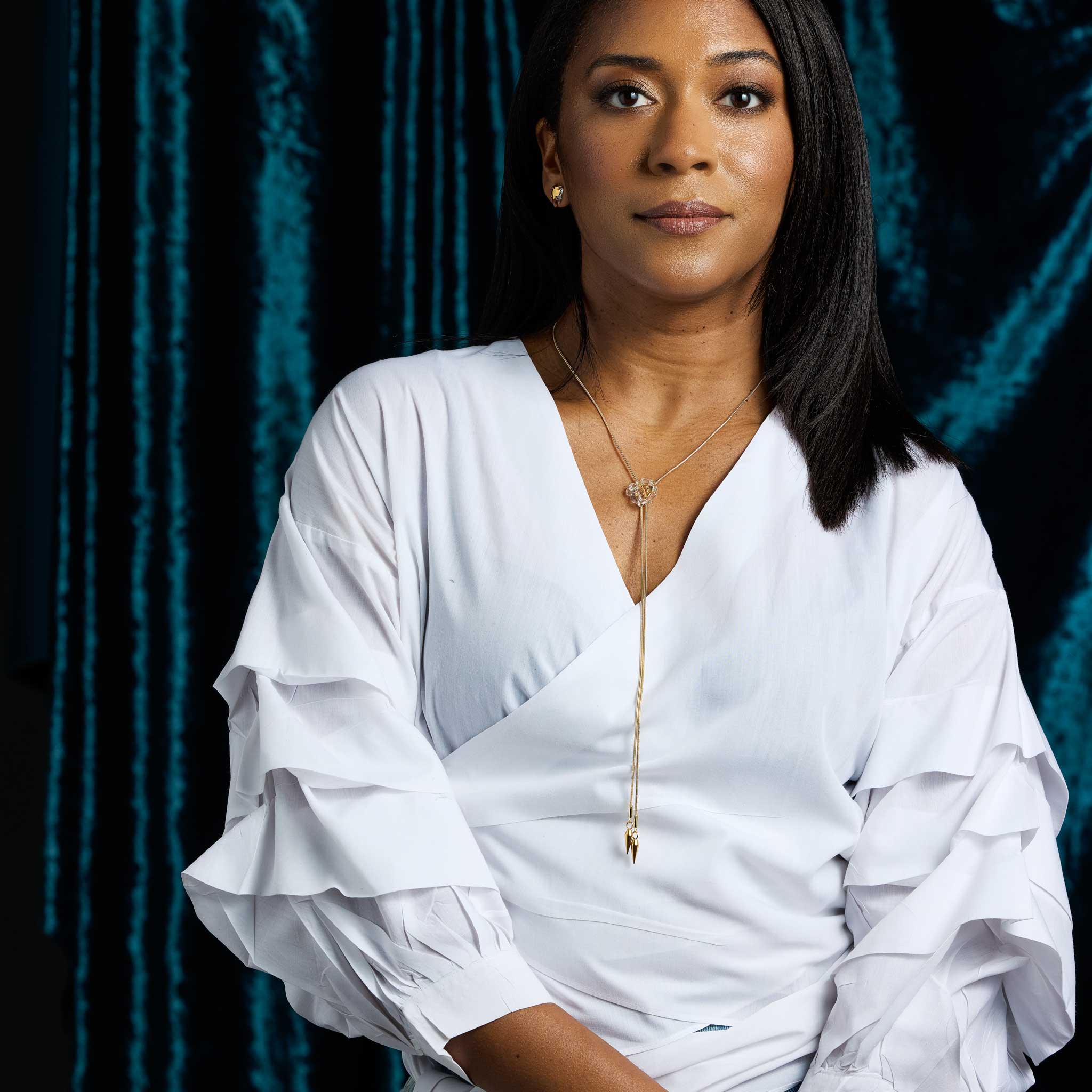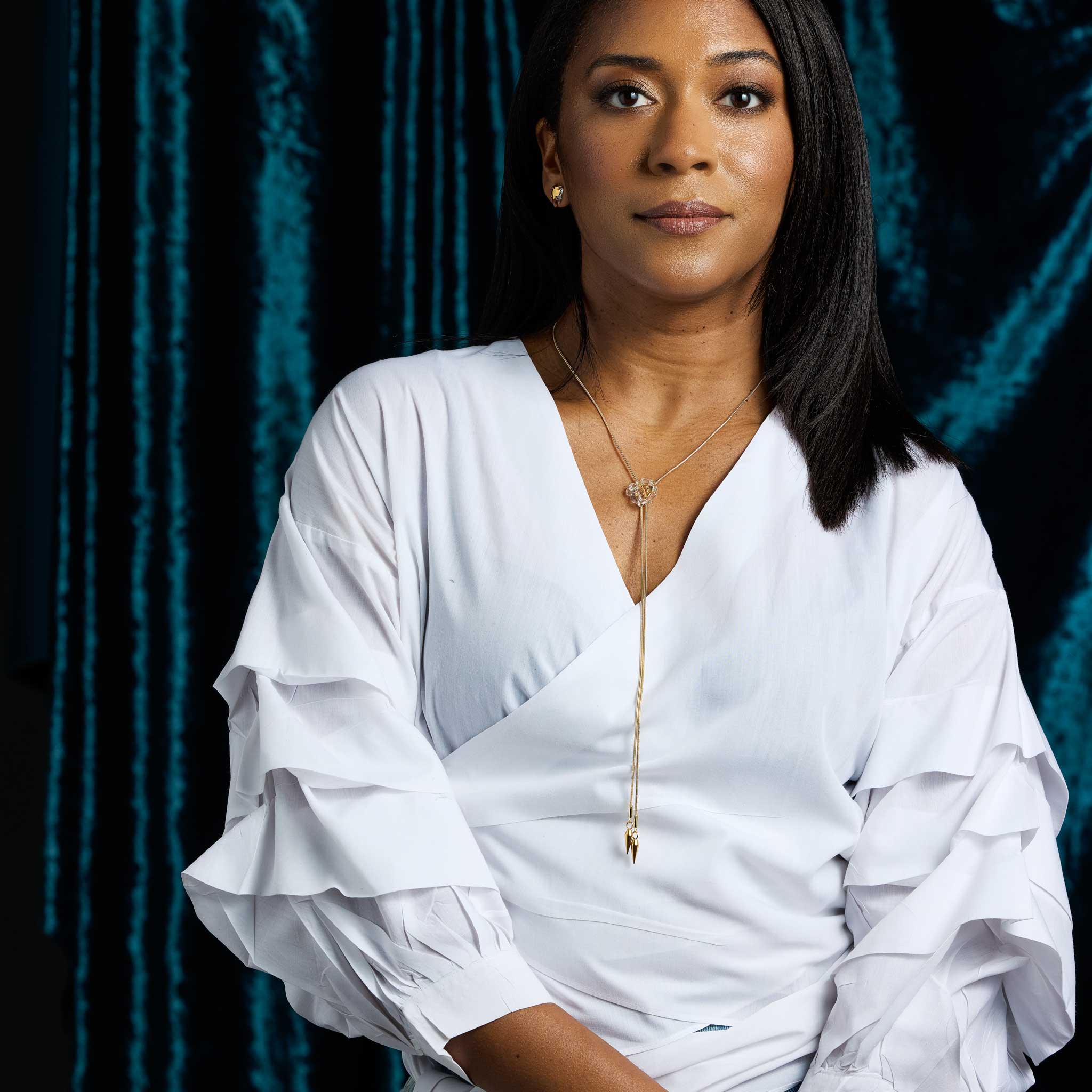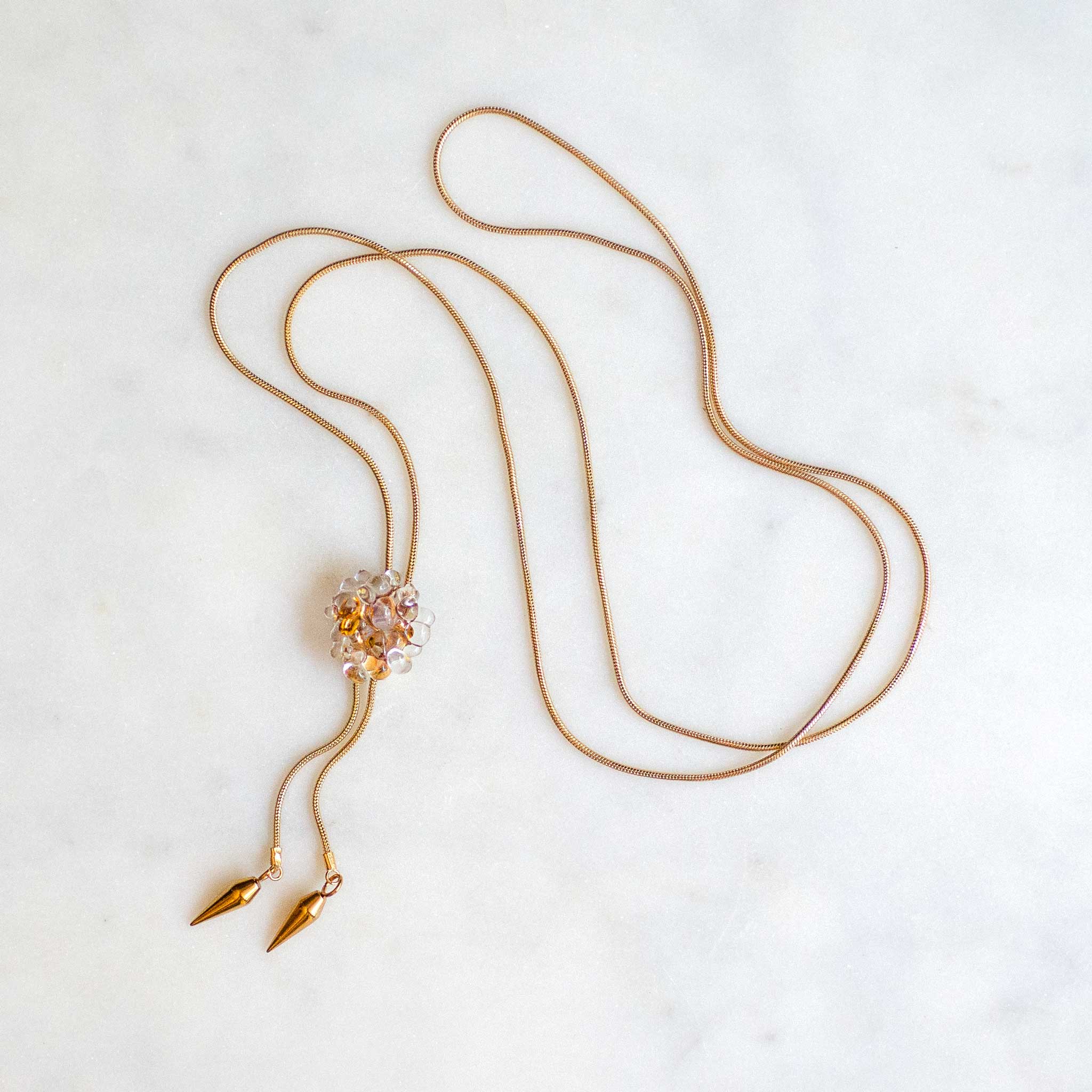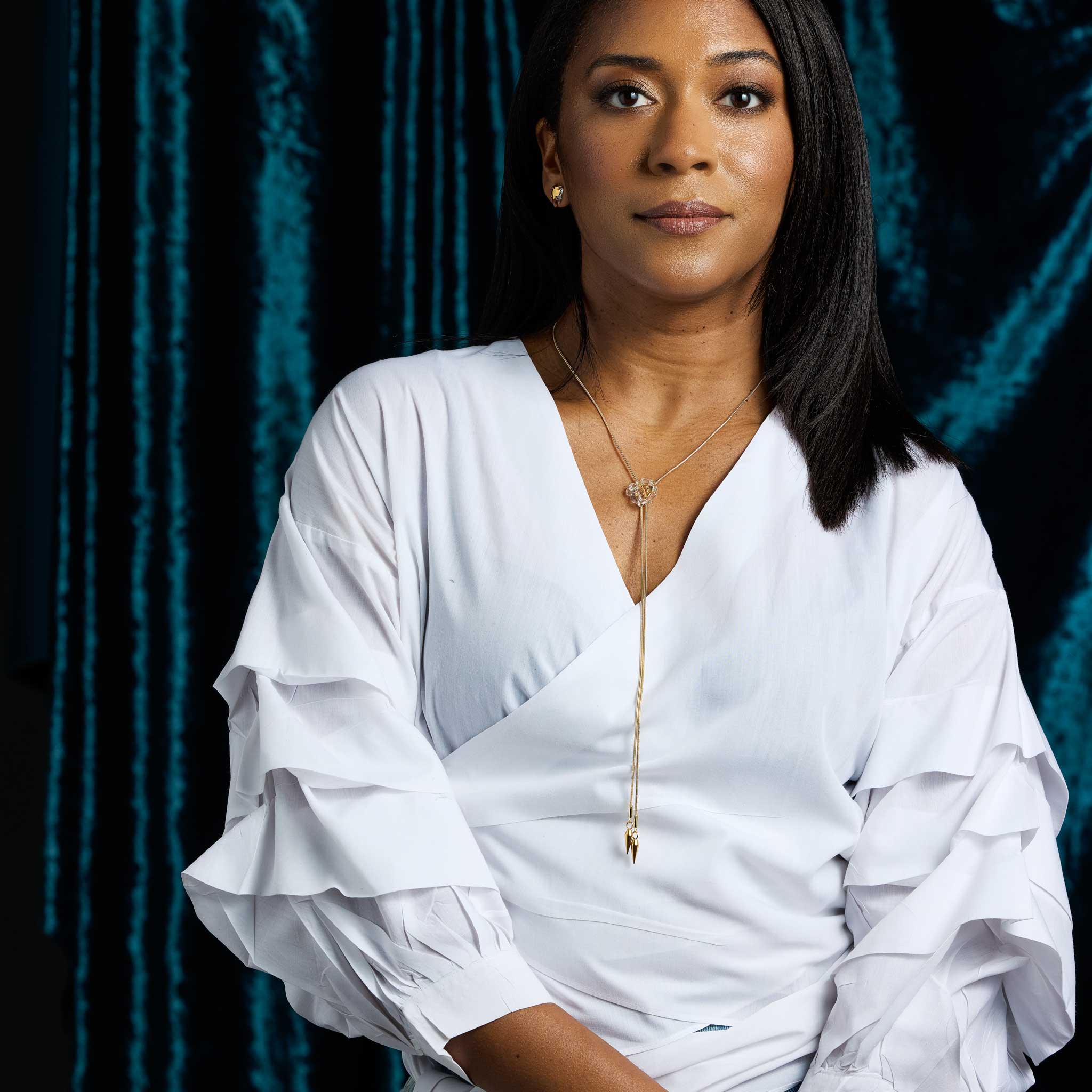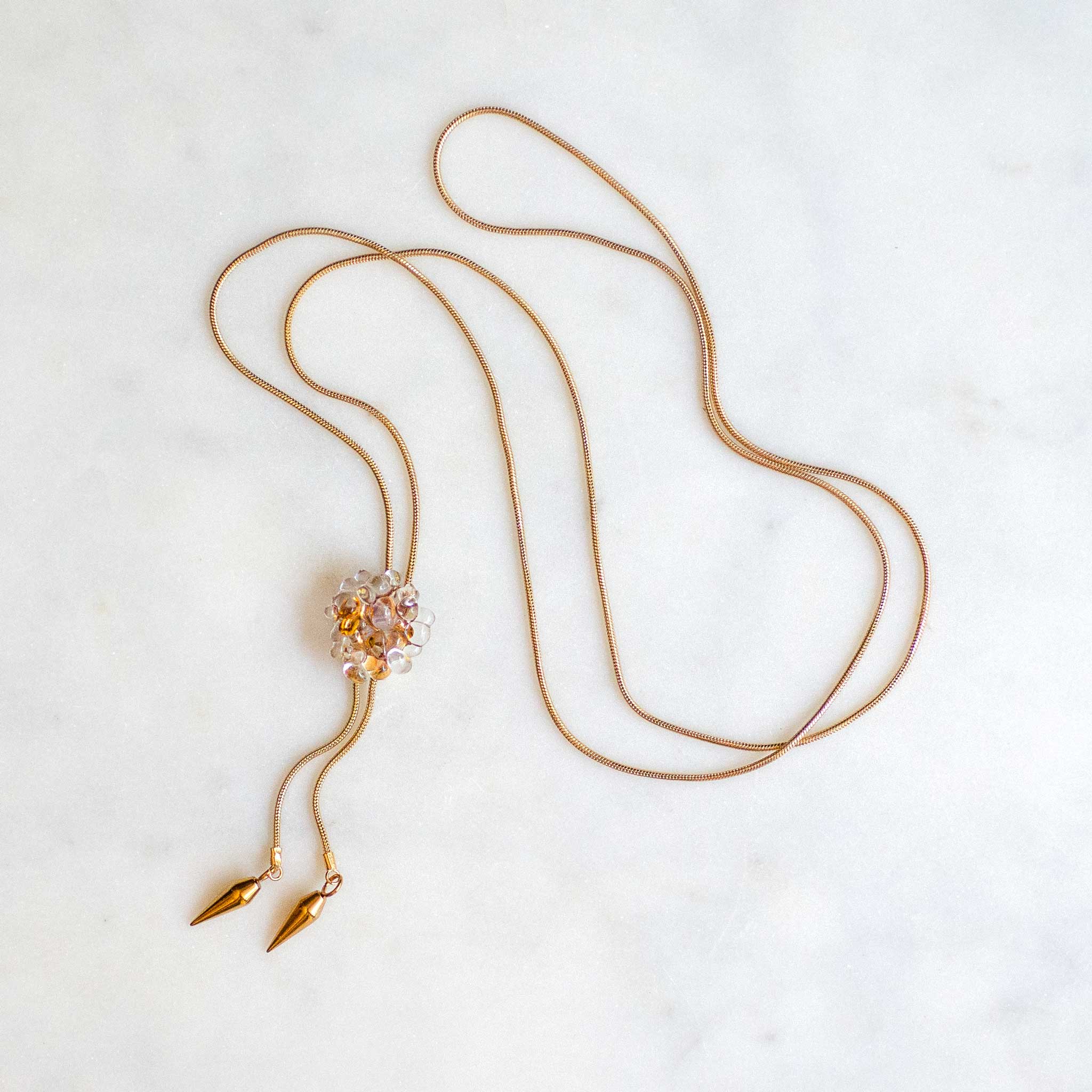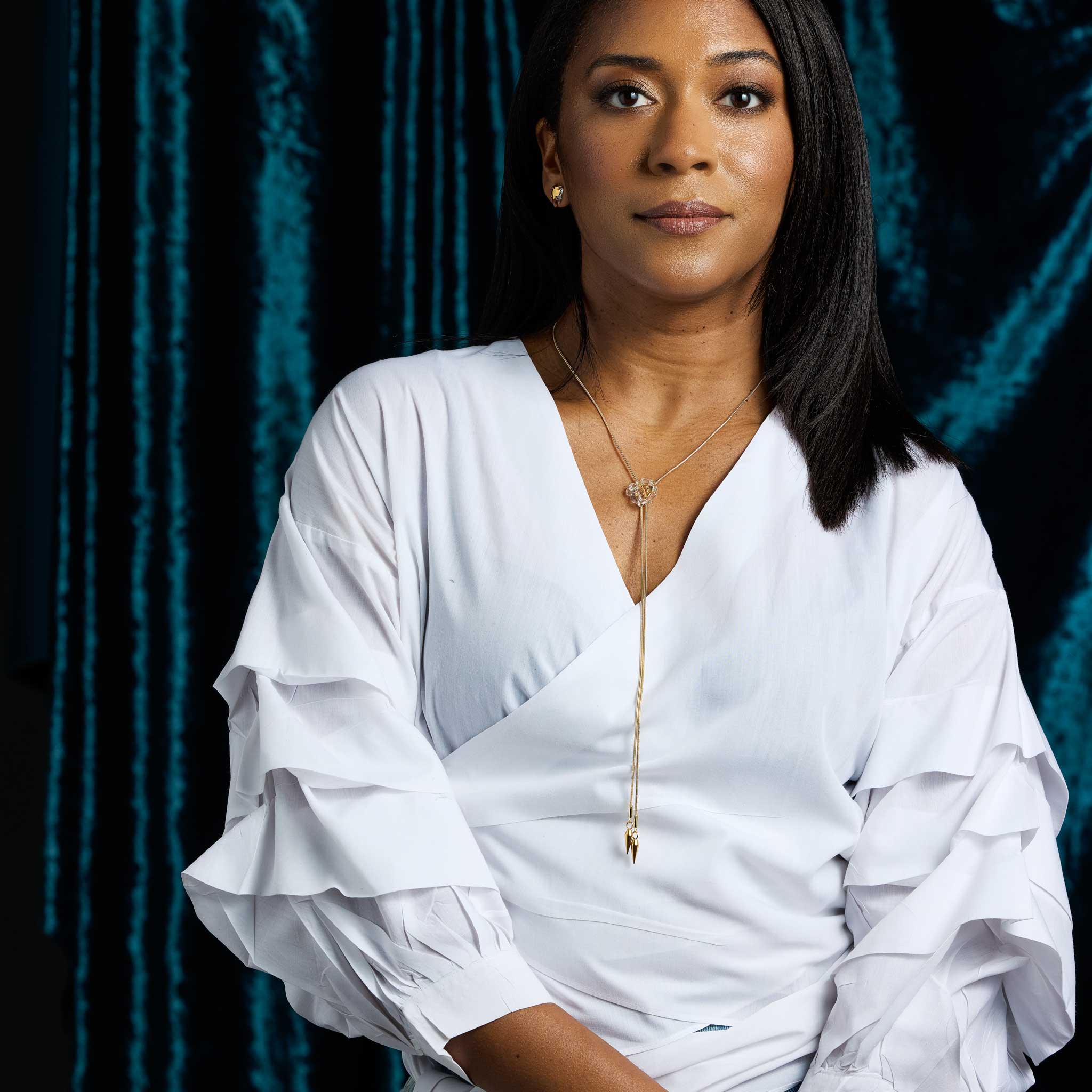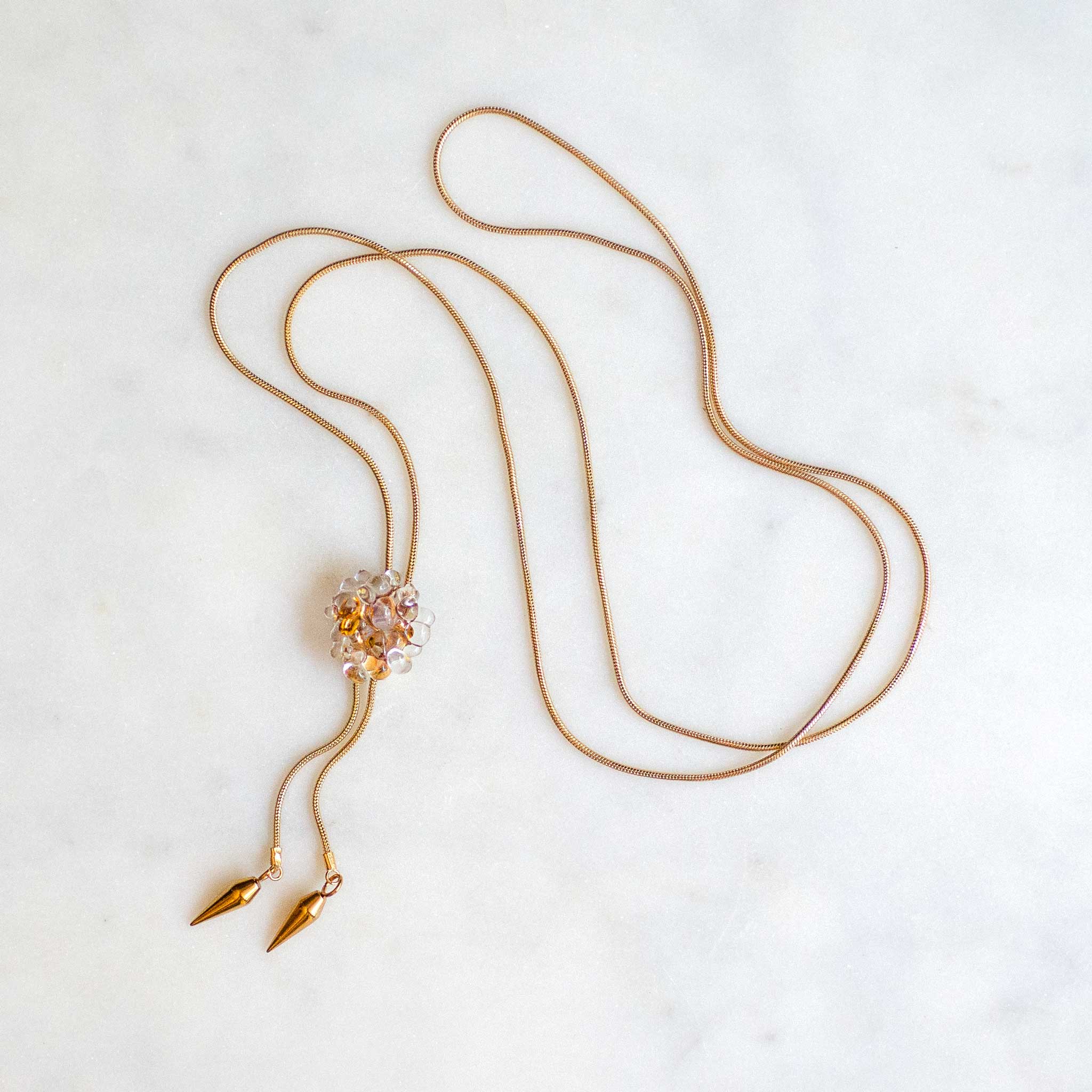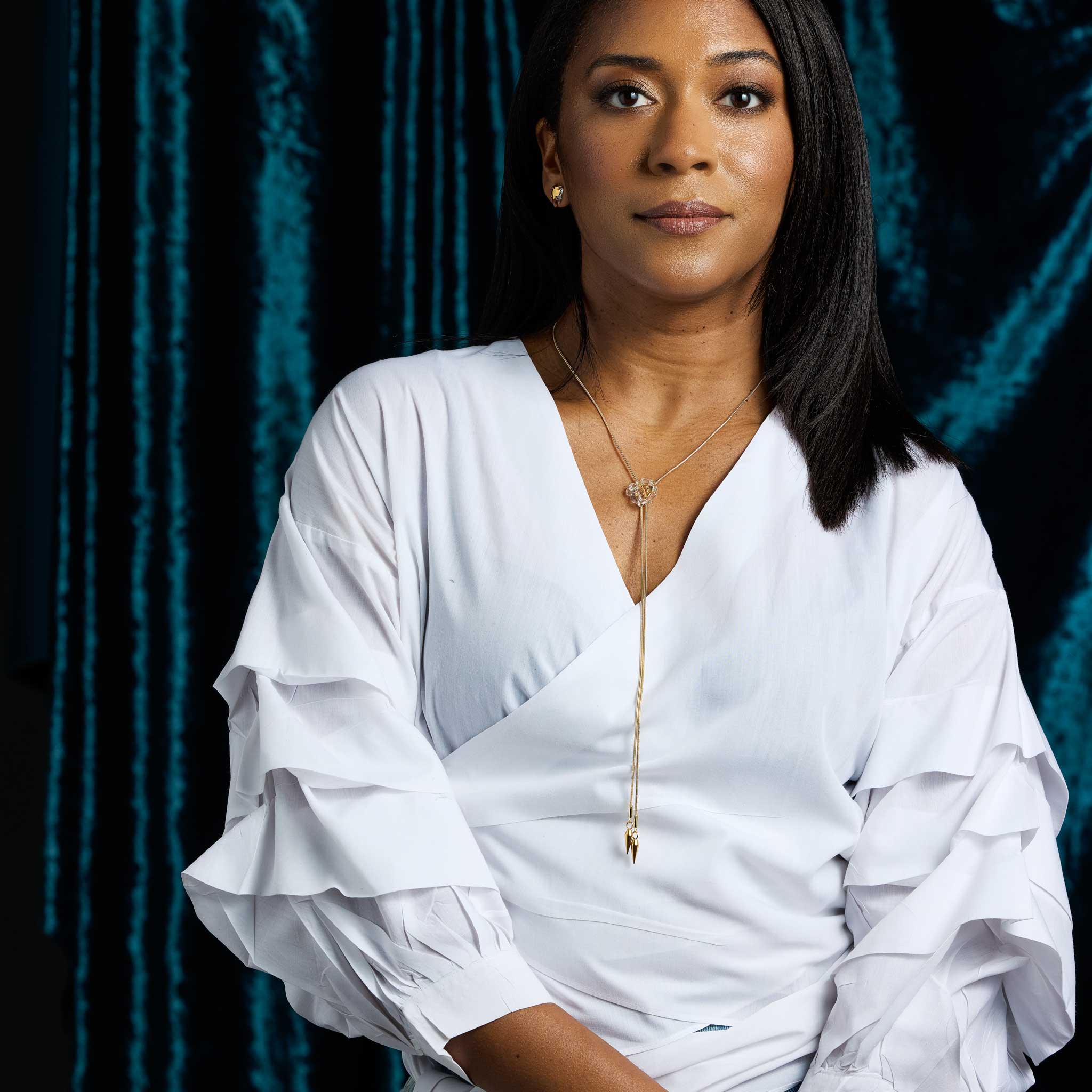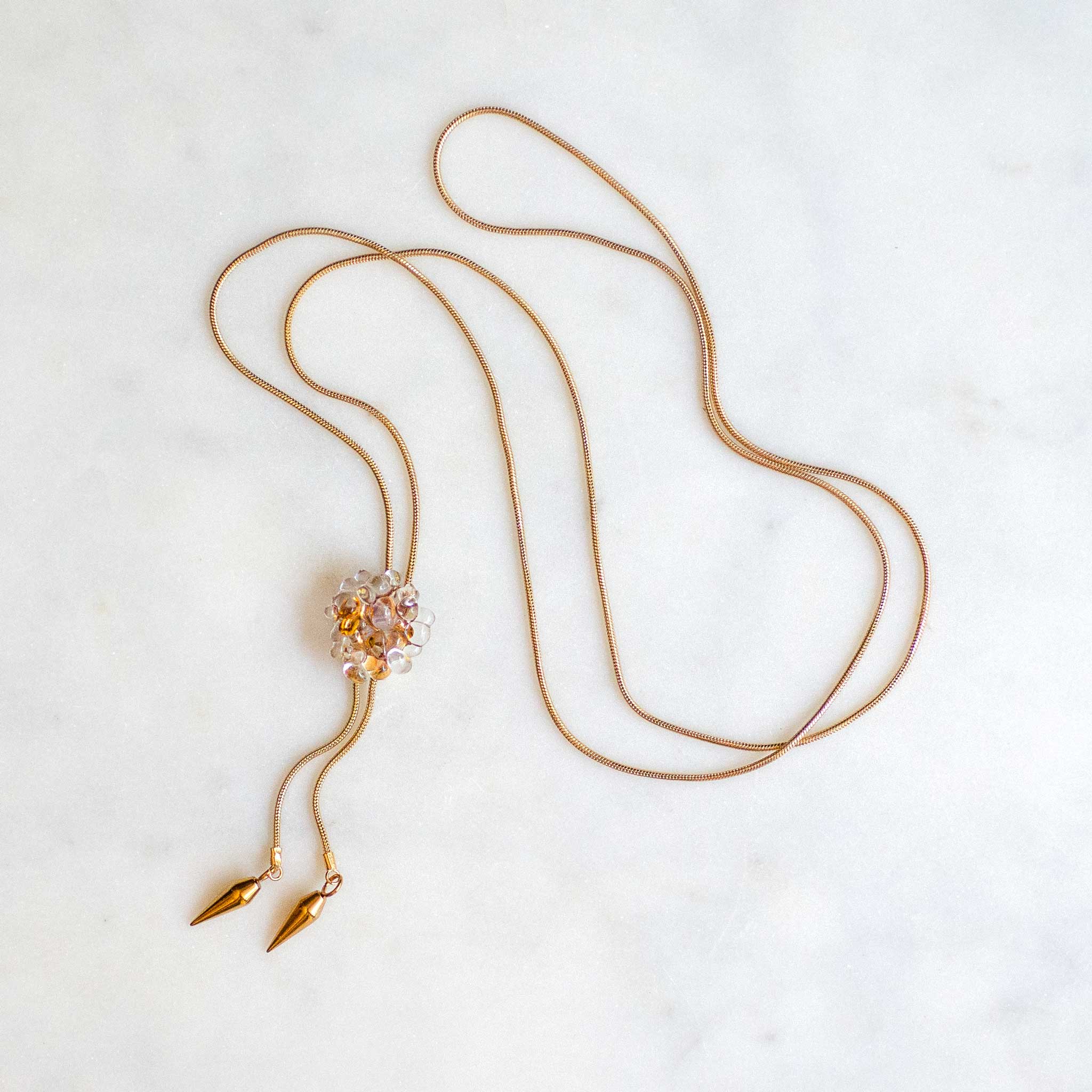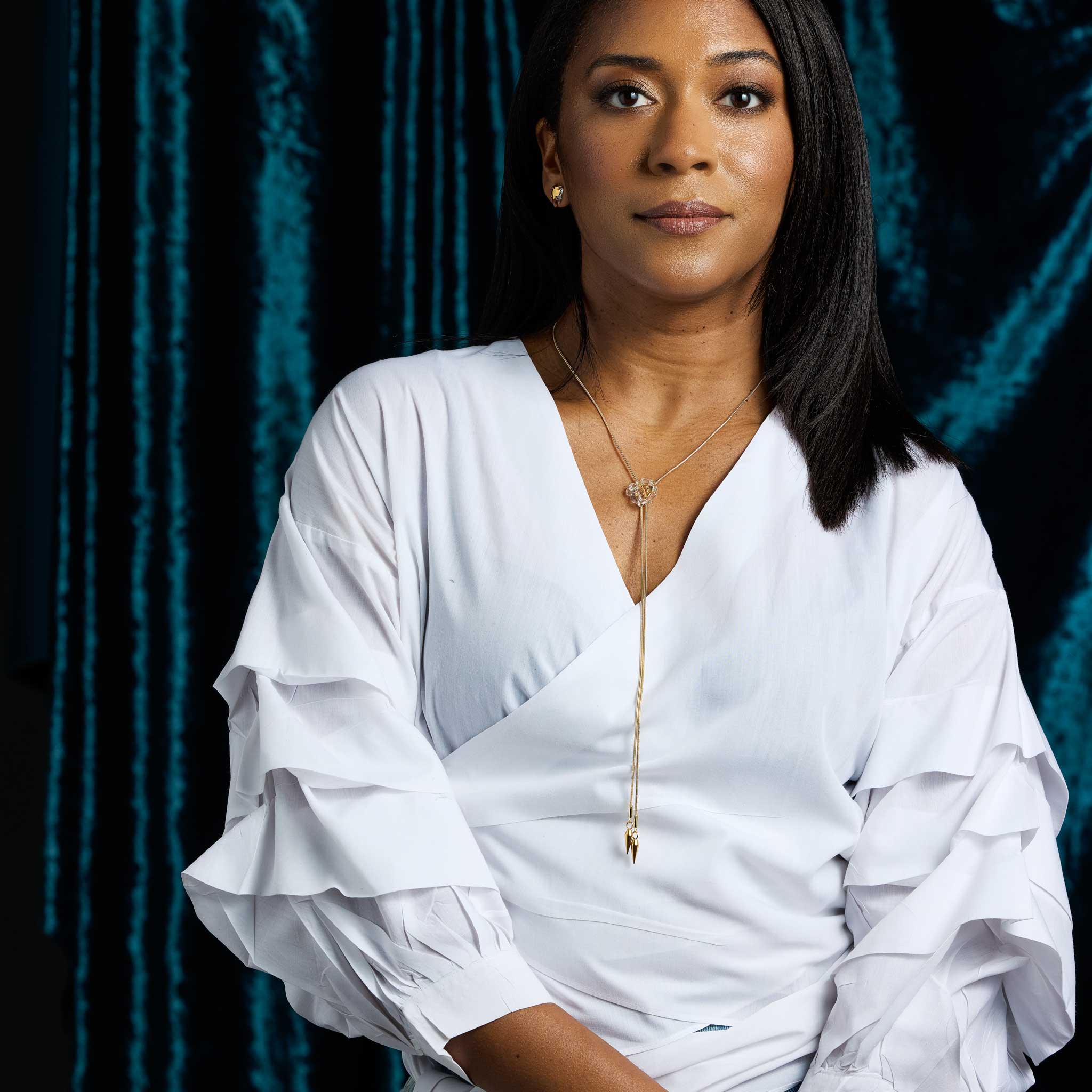 Posy glass cluster with 22k gold luster, on 14k gold plated chain with pendulum tips. Customize this necklace by wearing the glass piece at any level along the 36" chain. The Garden Collection was inspired by my grandmother who adored flowers, whether growing or painting them.
0.75"/20 mm diameter
Glass, 22k gold luster, 36" 14k gold plate chain
As each Katie Kismet piece is handmade, please expect and celebrate that yours will differ slightly from the photos.